Welcome to another Valentino dupes blog post! This time, I'm going to give you options for affordable Valentino Rockstud wedges dupes. If you're not a fan, don't worry. Gladly, there are also some incredible designer-inspired styles that you might fall in love with!
Valentino is perhaps one of the most favoured fashion brands out there. Plenty of celebrities, models and fashionistas are fans. Jennifer Aniston, Olivia Palermo and Sarah Jessica Parker are among the few whom we've seen wearing a stunning Valentino dress.
Apart from the stunning clothes, though, it looks like the Rockstud collection of shoes and bags is even more favoured! The designer's collection features items galore with the famous shiny gold-tone rockstuds. Moreover, the whole collection has both timeless and chic design. This means you can wear your Rockstud purchase with everything for years to come!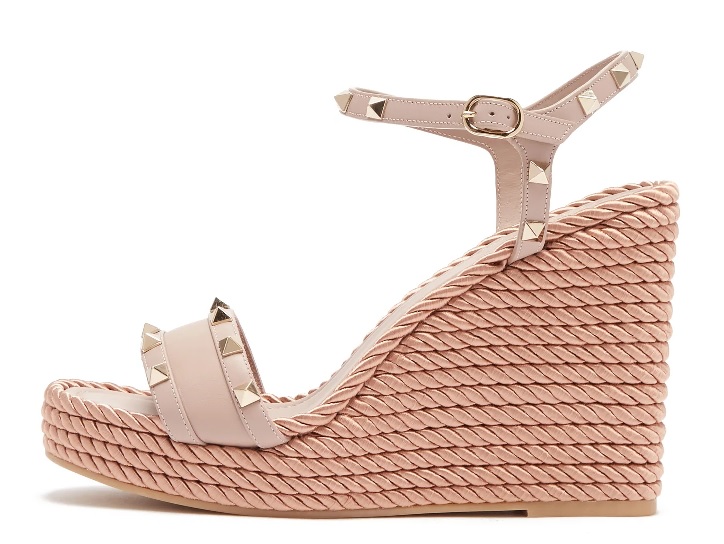 Valentino Torchon Rockstud Leather Wedge Sandals ($696) | MatchesFashion | FarFetch
The Valentino wedges are part of the Rockstud collection and you can get them in a plethora of colours. However, one thing might stop you from purchasing a pair – the price tag!
Costing nearly $700, if not even more, most people will not be able to afford it. Thus, I searched for the best Valentino Rockstud wedges dupes out there. Just scroll ahead and find your dream pair!
Valentino Rockstud Wedges Dupes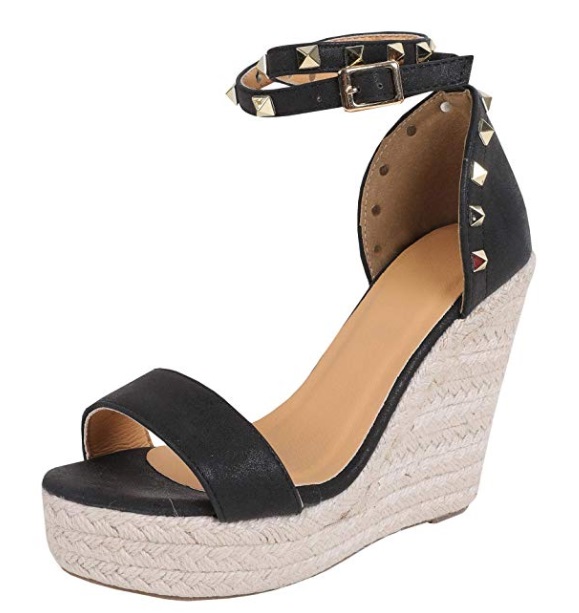 Black Valentino Rockstud Wedges Dupes HERE (UK) & HERE (US)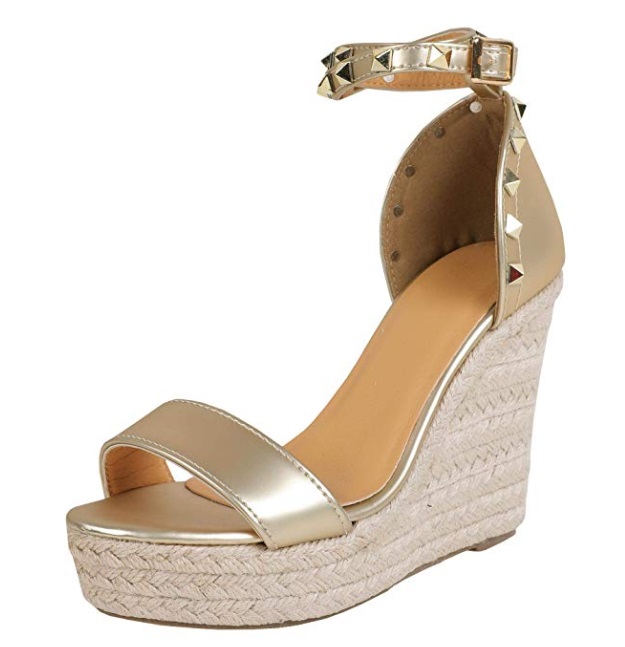 Gold Valentino Rockstud Wedges Dupes HERE (UK) & HERE (US)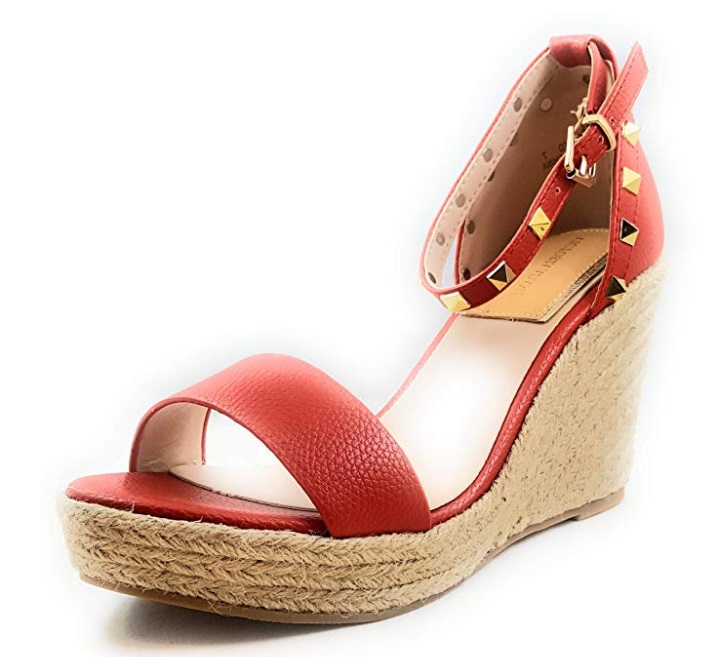 Red Valentino Rockstud Wedges Dupes HERE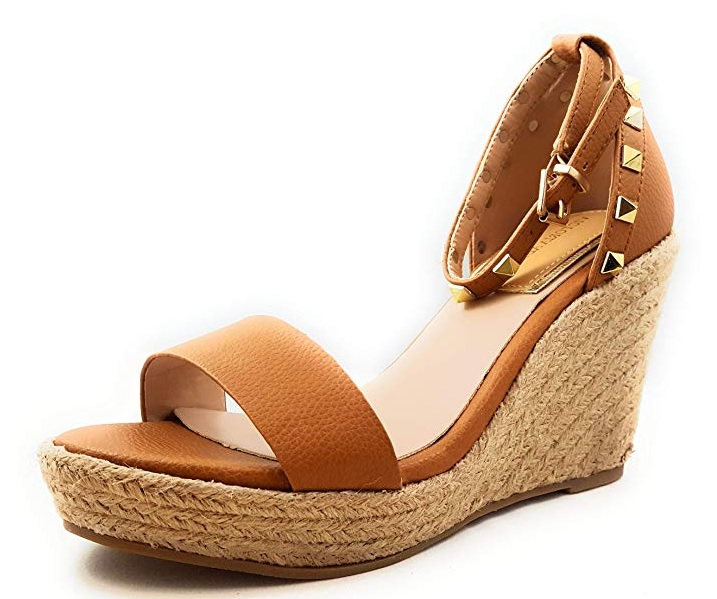 Brown Valentino Rockstud Wedges Dupes HERE
Related: Valentino Rockstud Espadrilles Dupes You Need To See!
All of the above Valentino Rockstud wedges dupes are from my favourite place for designer alternatives – Amazon! You can get most of these espadrilles for as little as $30. The two last pairs will cost you just over $35 at the moment. That's definitely more manageable than $600 and over!
You can choose from black, gold, red and brown colour styles. Although black goes with everything, there's something about the brown Valentino espadrilles loo-alikes that makes want to get a pair. It's also not a harsh brown hue, so you can actually wear it with pretty much everything.
However, there are a few things to keep in mind when buying one of these Valentino wedges alternatives. Firstly, you're going to get faux leather shoes, thus the low price. Secondly, the shiny gold studs are only on the adjustable strap, not on the front. Finally, your midsole won't be made from satin. Nevertheless, these platform-heel sandals can definitely rival the original Valentino wedges!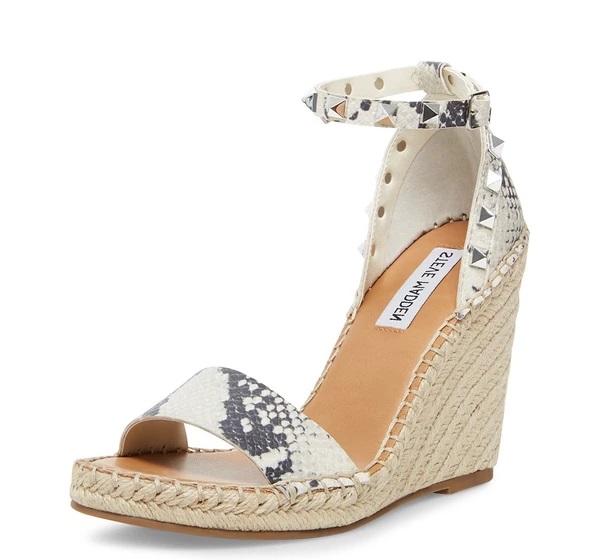 Steve Madden Mckenna Natural Snake Wedges HERE (+ more colours!)
A slightly more expensive option are these Steve Madden wedges in snake print. Yet, for just under $100 you're actually getting genuine leather espadrilles. There are also gold and white colours available on the website!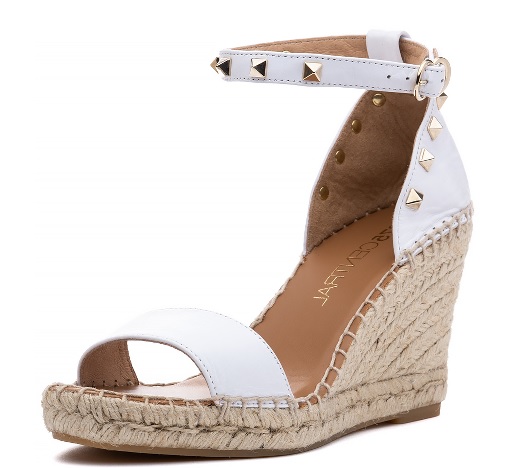 Jildor Nalino Espadrille Wedge HERE (+ more colours!)
Another leather version, this time from Jildor. These Valentino wedges look-alikes are lowered to $156 from $195. Moreover, there are also black and snake print options.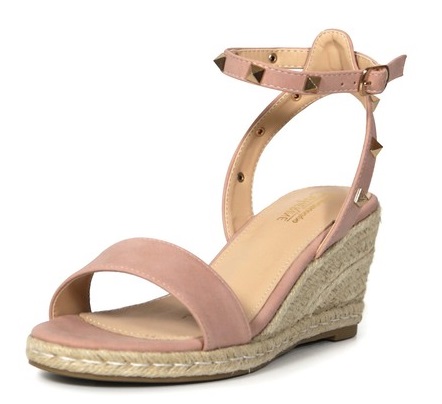 Nordstorm Estuddy Studded Espadrille Wedge Sandal HERE (+ more colours!)
These Valentino wedges dupes are slightly different. The first thing you'll probably notice is that they are not as high-heeled as the original. Another difference is the material. This pair is made from suede which actually might make it even more comfortable due to the soft material!
Valentino Inspired Rockstud Wedges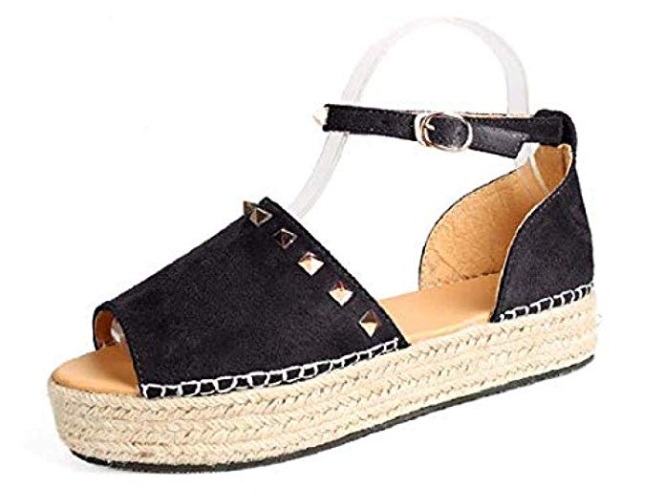 Black Valentino Inspired Rockstud Wedges HERE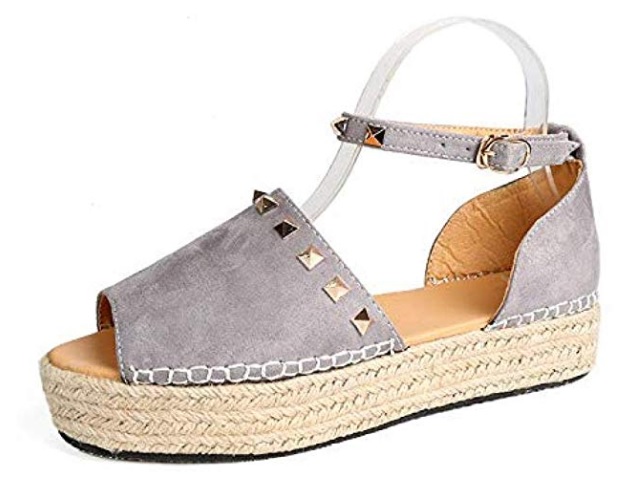 Grey Valentino Inspired Rockstud Wedges HERE
These Valentino inspired wedges are cheap as chips! For less than $19 at the moment, you can get a pair in black, grey or leopard print. Made from suede, these espadrilles are lower in heel and the front strap is wider. Still, you do have the famous shining rockstuds on the ankle strap and front.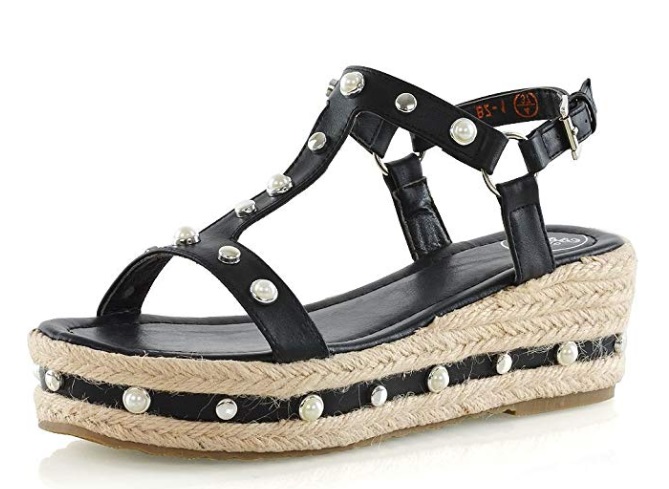 Black Valentino Inspired Rockstud Espadrilles HERE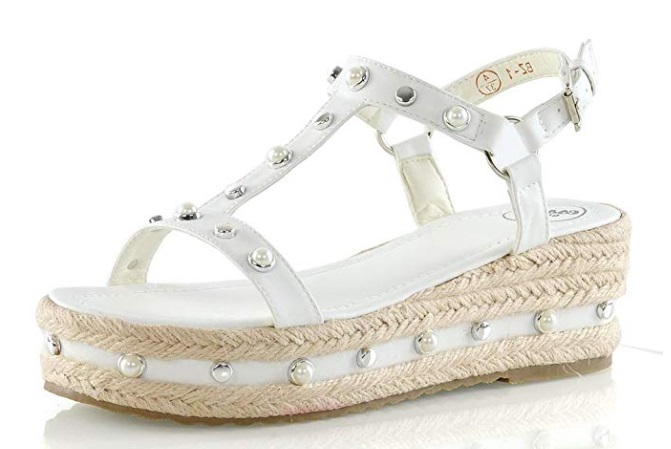 White Valentino Inspired Rockstud Espadrilles HERE
Now, I'm not sure if these espadrilles can be classified as Valentino look-alikes. Yet, I do think the pearl details on the straps are probably inspired by the famous designer. Thus, I thought I should give you these as an option for the expensive wedges. Costing just under $40, you can also buy a pair in gold or silver.
What do you think about the above Valentino Rockstud wedges dupes and alternatives?
Don't forget to check the main Valentino category for even more designer dupes!
Images Sources: Amazon, Steve Madden, Nordstorm, Jildor
YOU MIGHT ALSO ENJOY:
Valentino Rockstud Ballerina Dupes | Steal The Real
Affordable Valentino Flat Sandals Dupes | Save vs Splurge
Valentino Rockstud Block Heel Dupes | Steal The Real!
Amazing Valentino Rockstud Heels Dupes | $995 vs. $52!
Valentino Rockstud Mules Dupes | Steal The Real!