Christian Louboutin is most famous for his killer stiletto heels and red soles! Previously, the Kate pumps were the most sought-after shoes from the designer. Now, however, the So Kate has had a makeover and fashionistas all over the world have the opportunity to wear them even in winter!
Yes, the So Kate is now designed to hit at the slimmest part of your leg! Available in 85mm and 100mm, these sleek ankle boots are crafted from smooth black leather and have a sharp pointed toe. In fact, the Louboutin Kate booties look so sleek as part of an all-black outfit, that you'll turn to them for seasons to come.
Furthermore, they are not only available in a range of colours but also in leather, patent-leather and suede style. Whatever the occasion, you will be sure to find a pair that will match any outfit. If you want to get your hands on these beauties, though, you will have to be prepared to spend $900 the least!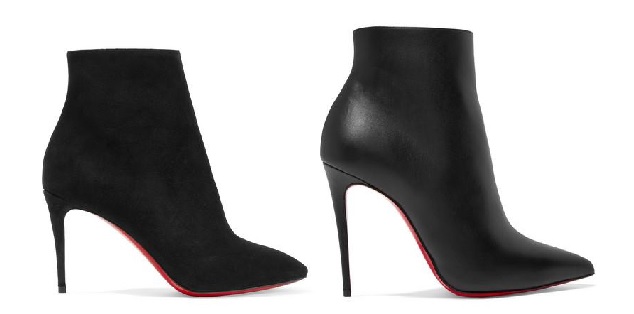 Christian Louboutin So Kate Ankle Boots HERE | $1,295
If you simply don't have the budget, then you can explore the available alternatives and dupes on the market. I found plenty of colours and styles, some of which come with a price tag as low as $50!
Leather Louboutin So Kate Booties Dupes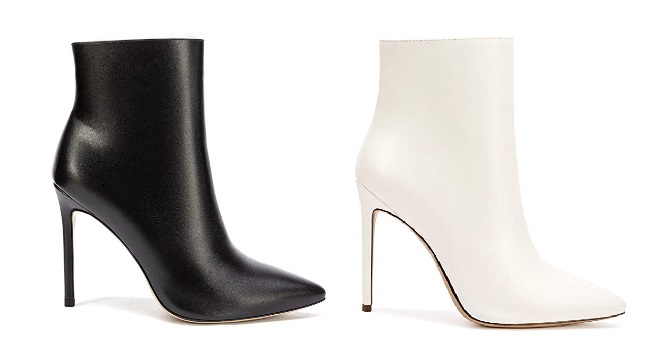 Black & White Leather Louboutin So Kate Booties Dupes HERE
Made from PU leather, these Louboutin So Kate alternatives come in more than just black and white colours. Sadly, they don't have the designer's red soles, yet, you can buy them for as little as $44! For this price, I think we can forgive the company for not breaking the law and adding a red colour.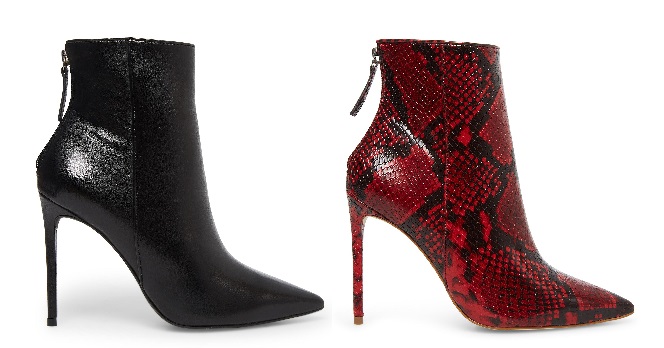 Leather Louboutin So Kate Booties Dupes by Steve Madden HERE
Usually, Steve Madden provides great designer alternatives and on this occasion the are no exceptions either! These Kate dupes are made from genuine leather with a 100mm stiletto heel. You can buy them in black, white and red snake print. Moreover, they are currently on sale and priced at $71!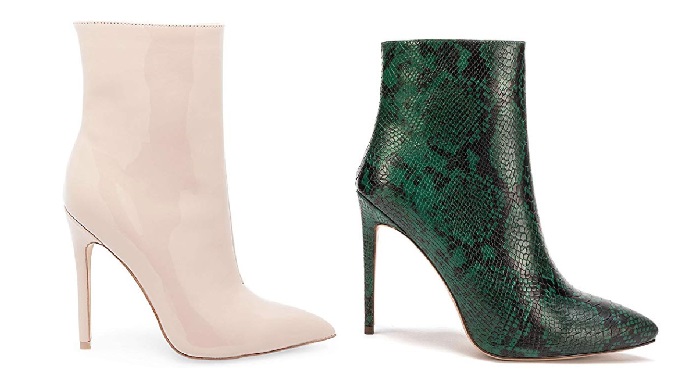 More Louboutin So Kate Booties Dupes HERE & HERE
Also came across some other colourful Louboutin Kate dupes, available in green snake print and blush patent. The glossy finish is perfect for a more glamorous look, whereas the green snake style – for more daring outfit combinations. If you don't want to experiment, just add this snake style pair to an all-black outfit for a pop of colour!
Related: Get The Best Louboutin Kate Pump Dupes For Less!
Suede Louboutin Kate Boots Look-Alikes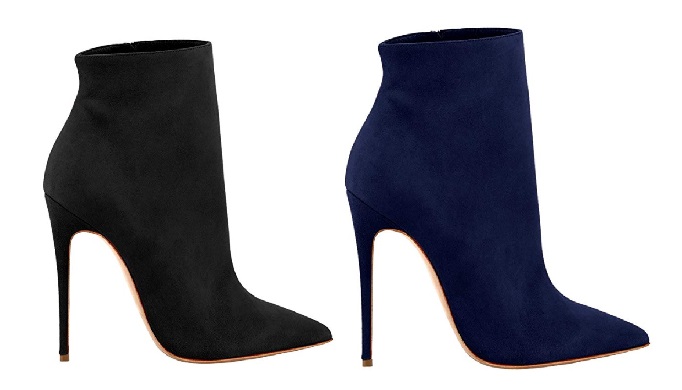 Black & Blue Suede Louboutin Kate Boots Look-Alikes HERE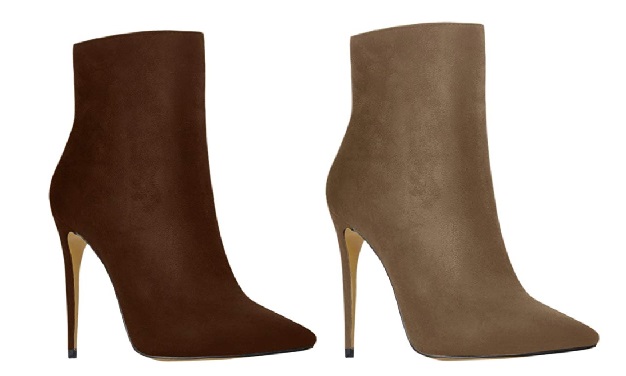 Dark & Light Brown Suede Louboutin Kate Boots Look-Alikes HERE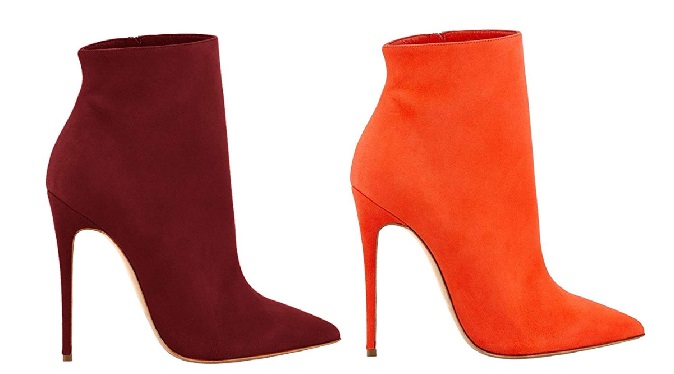 Red & Orange Suede Louboutin Kate Boots Look-Alikes HERE (+ more colours)
If you are a fan of suede, then you will love these Louboutin Kate look-alikes. There are so many colours to choose from, that you might want to take the rest of the day off! They are slightly higher than the real deal but customers are absolutely amazed by how comfortable they actually are!
If you want to buy these designer look-alikes, then you can do so from Amazon. Make sure to check out the customer reviews prior to purchasing them as you might have to double-check the sizing. If you're still unsure, then just email the seller. Based on the reviews, customers are getting a very quick response – within 24 hours!
If the designer label is not of importance to you, then these Louboutin So Kate booties dupes will definitely satisfy your desire of owning a designer alternative. You can pair them with everything from casual jeans to formal suit outfits. My favourite combination would be in jeans and a leather jacket! That's definitely a winner street style look. Unfortunately, you won't have these ankle boots with red soles but they won't cost you $1,000!
So, would you save or splurge?!
Make sure to check my Amazon store page and main designer dupes category for more affordable designer look-alikes.
Images Sources: Amazon, Macy's, Net-a-Porter
YOU MIGHT ALSO ENJOY:
The Best Manolo Blahnik Hangisi Dupes Under $70!
Amazing Valentino Rockstud Heels Dupes | $995 vs. $52!
The Best Gianvito Rossi Plexi Dupes You Can Get
Giuseppe Zanotti Cruel Dupes | Get The Luxury For Less!