Today's save vs splurge designer dupes post is going to be about Christian Louboutin and one of his most famous shoe styles – the So Kate pumps! Louboutin makes one of the (if not the!) most recognisable shoes in the world!
The French fashion designer is well-known for his Pigalle pumps, Body Strass and Spikes heels, among many others. While most of his shoes present a different design, one thing brings them all together.
You might already know what I'm referring to, but I'll say it anyway – the shiny red-lacquered soles! Yes, all of his shoes incorporate the shiny red soles.
The inspiration came from one of his employee's nail polish colour. Ultimately, this has become his signature mark! And to make things even more interesting, the red sole is a protected trademark in several countries.
Although I'm planning a lot of Louboutin posts, I decided to start with his So Kate pumps. The signature high-stiletto heels are perhaps one of his most classic and sought-after styles. With a point-toe silhouette and a 120mm heel, the So Kate pumps come in a plethora of colours and fabrics.
However, they are not considered the most affordable shoes you can get yourself. You'll have to pay at least $725 per pair! While you may already be saving for a pair, there are other options to consider.
These options are Louboutin Kate pump dupes! Ahead, you'll find plenty of So Kate look-alikes in a variety of colours and fabrics. Best of all, at the moment you can get them from Amazon for under $50!
Louboutin Kate Pump Dupes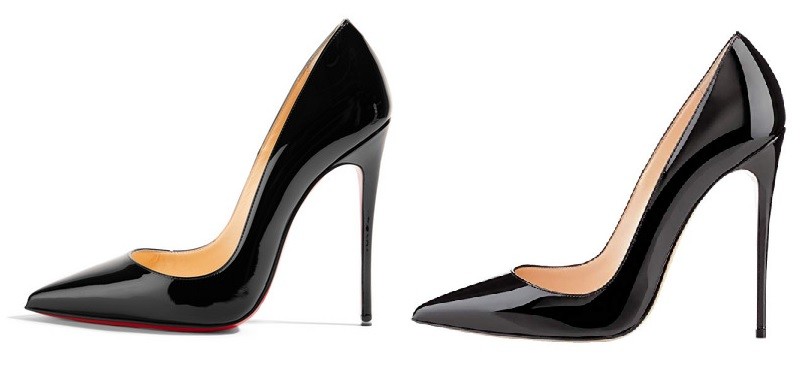 Leather Louboutin So Kate Pumps HERE ($725) | Black Louboutin Kate Pump Dupes HERE (UK) & HERE (US)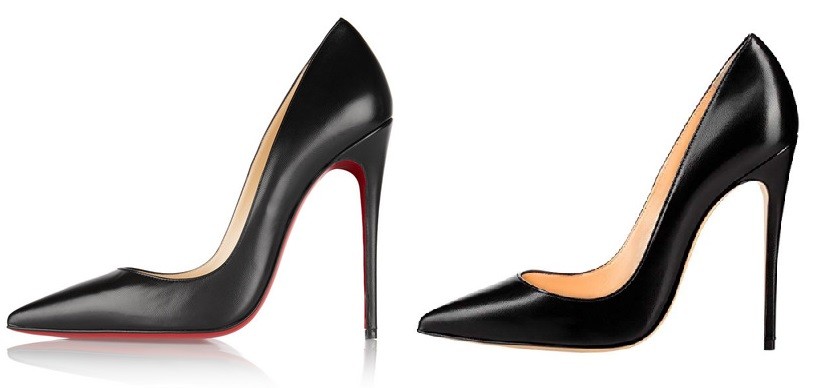 Black Louboutin So Kate Pumps HERE ($725) | Black Louboutin Pump Dupes HERE (UK) & HERE (US)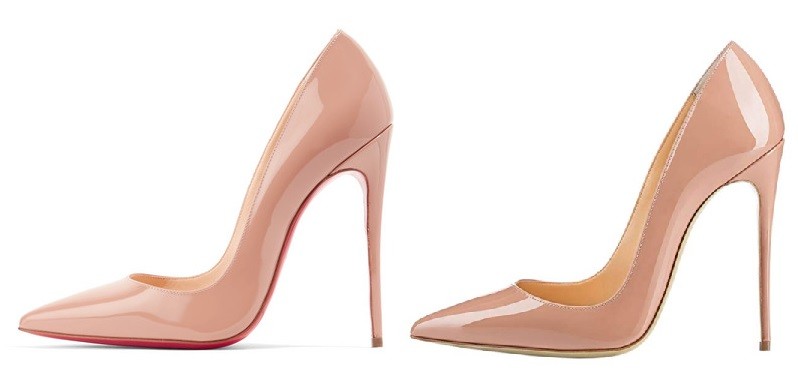 Pink Louboutin So Kate Pumps HERE ($725) | Pink Louboutin Kate Pump Dupes HERE (UK) & HERE (US)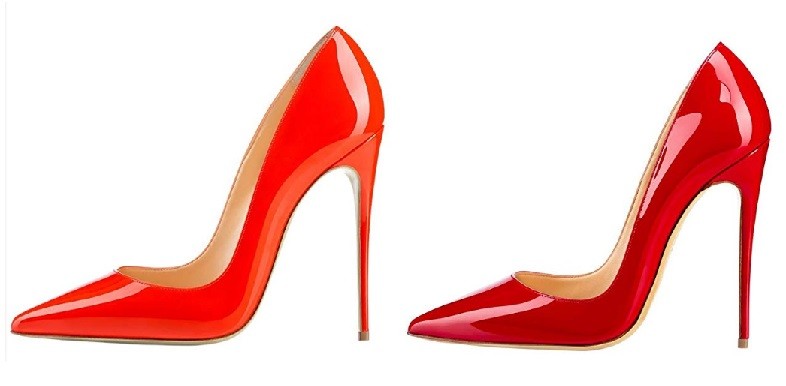 More Louboutin Kate Pump Dupes HERE (UK) & HERE (US)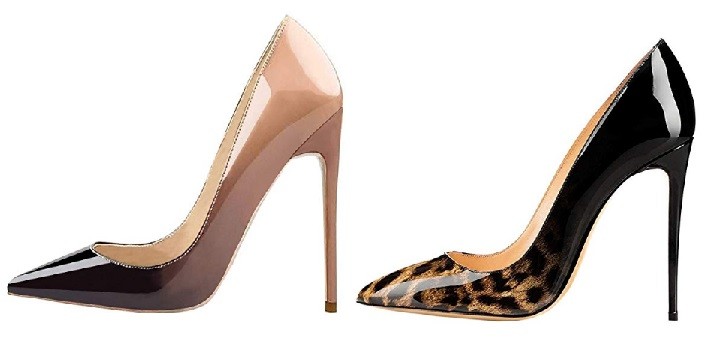 Even More Louboutin Kate Pump Dupes HERE (+ more colours!)
Read next: The Best Manolo Blahnik Hangisi Dupes Under $70!
These Louboutin Kate pump dupes are definitely the best I've managed to find. I've also found some other very nice Louboutin dupes from various retailers, but they don't even come close to the ones above!
I was hugely surprised at how similar the lookalikes from Amazon are to the original So Kate pumps. With a 12cm heel, you have the option to choose a pair in many different colours.
You have the classic black colour which is perfect for any occasion. Wear these pumps during the day with jeans or switch to a mini black dress for a special date. You can also get some incredibly colourful pairs in green or yellow for those spring and summer outfits!
Apart from the obvious wide selection of colours, these Louboutin So Kate dupes also come in the designer's original fabric options! Yes, you can choose between the classic leather or shiny patent-leather fabrics. Additionally, you can also opt for a suede version!
There is some slight price difference between the different models but at the moment all of the pumps are under $50! You can get more than one pair and you'll still be paying a lot less than the original!
Sadly, these Louboutin pump dupes don't come with the designer's signature red sole. I did find a pair that had red soles, but I wasn't sure if that was legal. In the end, I don't want to put you in any trouble!
Apart from that, these stilettos are a great alternative to the Louboutin So Kate pumps. They also have great reviews, so you won't have to compromise with the quality.
Louboutin Kate Dupes From Retailers
Louboutin Kate Dupes by CosmoParis HERE
These Louboutin dupes come from a company called Cosmo Paris. Yes, they are more of lookalikes than an exact version of the original So Kate but they do offer a designer feel.
The left burgundy pair comes in suede fabric, whereas the right – in glossy patent leather. You still have the classic stiletto heel and an affordable price tag!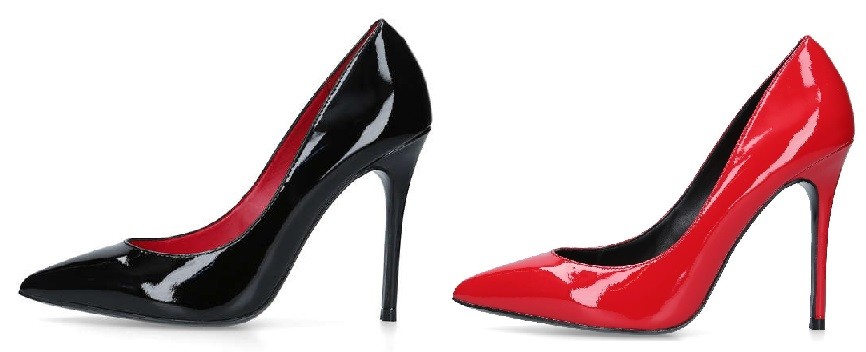 Louboutin Kate Look-Alikes by Kurt Geiger HERE
These Louboutin Kate look-alikes come from the well-known retailer Kurt Geiger. Again, they offer a glossy leather finish that will make any outfit stand out!
Sadly, I think the heel appears to be slightly thicker and shorter. However, this might be a huge bonus as Louboutin shoes are considered very uncomfortable!
Read next: Amazing Valentino Rockstud Heels Dupes | $995 vs. $52!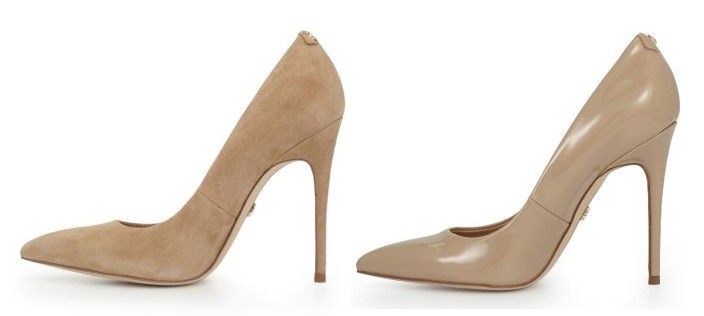 Sam Edelman Louboutin So Kate Look-Alikes HERE
I think these are my favourite So Kate look-alikes! These pairs come from another famous retailer – Sam Edelman. The company produces a lot of designer-inspired shoes and I've featured many other styles on the blog.
Although you'll be paying slightly more for these pumps – around $100 – you can certainly rely on the quality. They are very well-made and customers are incredibly happy with how comfortable they are!

Massimo Matteo Pointy Toe Kate Inspired Pumps HERE
Another glossy patent-leather option, but this time from Massimo Matteo. With a pointed toe and a stiletto heel, these are great alternatives to the Louboutin So Kate pumps!

Aldo Louboutin Inspired Pumps HERE
To my surprise, Aldo also offers some incredible Louboutin inspired pumps. You can choose from classic black to vibrant red colours to fit any outfit and any occasion.
Moreover, the reviews are very high, with customers saying they want to buy all available styles!
What do think of all these Louboutin Kate pump dupes?
YOU MIGHT ALSO ENJOY:
Chanel Slingback Dupes – The Only Guide You'll Need!
The Best Gianvito Rossi Plexi Dupes You Can Get
Incredible Jimmy Choo Sandals Dupes For Less!