I know I haven't been able to share a lot of Loewe dupes here, but that's not to say that the Spanish luxury brand doesn't have a lot to offer! Actually, I really like the brand. Sadly, there haven't been a lot of affordable Loewe alternatives, thus the lack of posts. However, in today's post, you'll get to see the best Loewe Gate bag alternatives!
You might find it interesting that the Gate bag is named after the gold-tone metal pin that's fastened on the side. Furthermore, it's adorned with leather pull ties. Also, the saddle shape is with a large front flap which slots behind a knotted leather trim in contrasting cream topstitching.
Although the Loewe Gate bag made its debut in the Spring/Summer 2018 collection, it quickly became a hit! It's minimalistic, sleek and chic design became a favourite among many celebrities. Thanks to its popularity among street style fashionistas, the Gate actually gained the It bag label!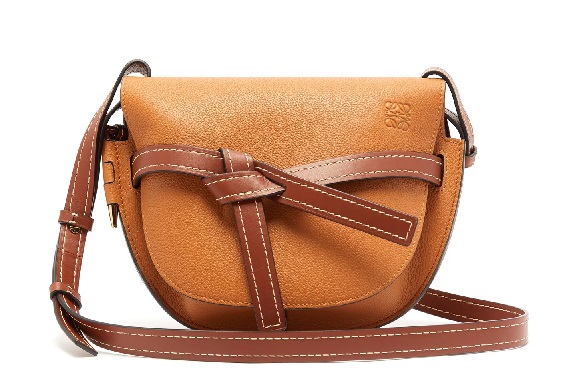 Loewe Gate Small Leather Cross-Body Bag ($1,755) | MatchesFashion, Harrods, Selfridges
Available in two sizes, you can also get the Gate in a range of colours. Whatever the season or outfit, there is a colour to resolve your fashion dilemmas. However, you need to be prepared to pay around $1,800 to get one of these saddlebags!
If you can't afford the price tag or simply want to save some money, then you'll definitely find this post helpful. Ahead, I've found 10 affordable Loewe Gate bag alternatives that you definitely need to check out!
Loewe Cross-Body Bag Alternatives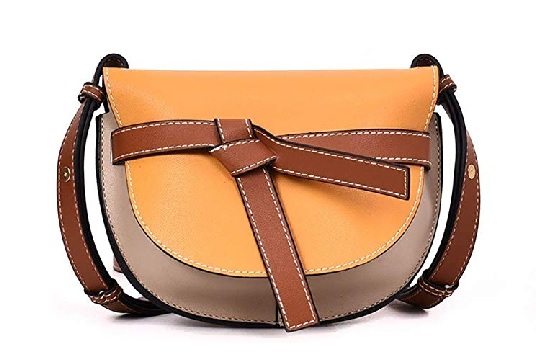 Orange & Beige Loewe Gate Bag Alternatives HERE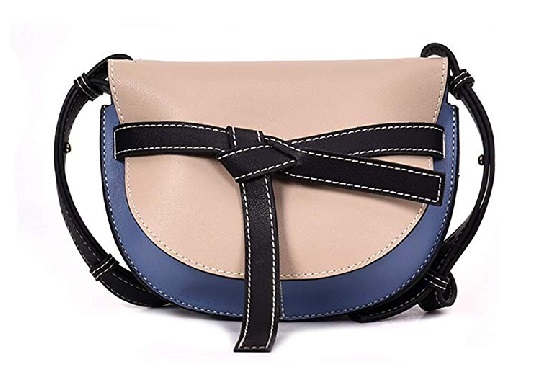 Beige & Blue Loewe Gate Bag Alternative HERE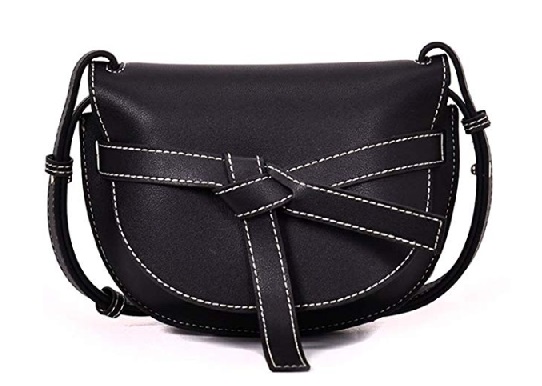 Black Loewe Gate Bag Look-Alike HERE
I can't believe the luck I had to stumble across these gorgeous Loewe Gate bag alternatives! Although the shape is slightly different, they are incredibly similar to the original. The front flap with the knotted leather trim is clearly present. I know the brown bag is the clear Loewe look-alike, but the blue one really catches the eye. The contrast between the colours is beautiful and perfect for the warmer months!
Okay, you are getting these cross-body bags in PU leather but you can't beat the price! Right now, the price tag is just over $31! Sadly, you can only buy one of these Gate look-alikes from the UK Amazon. However, they do ship internationally. Just make sure to check the shipping and any extra costs.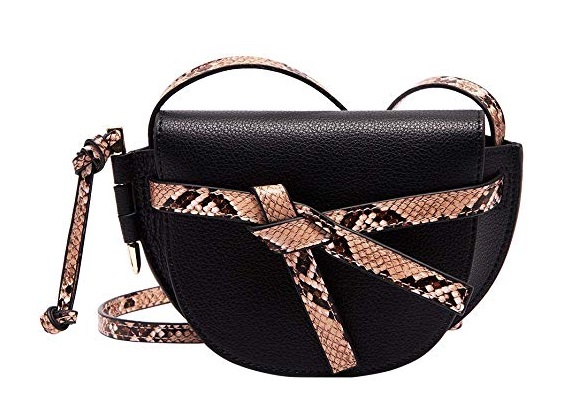 Black Loewe Small Gate Bag Look-Alikes HERE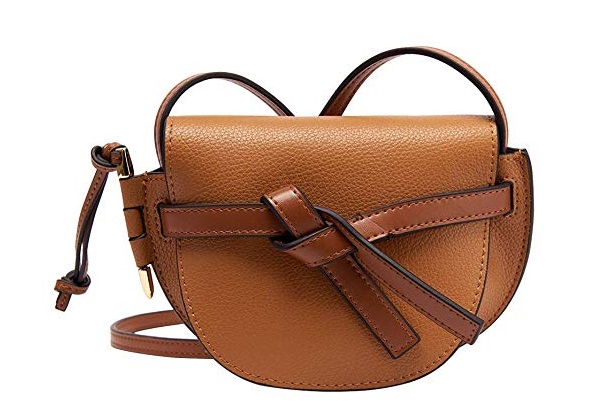 Brown Loewe Small Gate Bag Alternatives HERE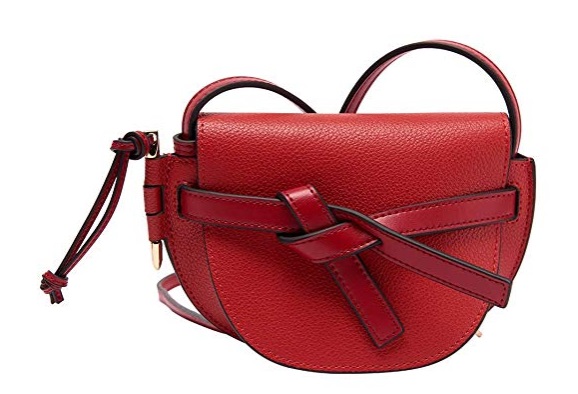 Red Loewe Small Gate Bag Alternative HERE
Read next: 5 Incredible Loewe Puzzle Bag Dupes Under $35!
I also discovered these Loewe inspired saddlebags on the US Amazon site! Actually, they are a small or even mini version of the original Gate bag. If you are going out for a night out or just don't need to take anything more than your phone and other tiny essentials, then this little one will be perfect for the occasion.
Personally, I find these Gate look-alikes slightly less attractive compared to the previous ones. Yet, you do buy a genuine leather item, so the decision is hard! Moreover, the deep red design is giving me serious The Devil Wears Prada vibes. An all-black outfit will really complement the colour!
Loewe Gate Bag Dupes
Blue Loewe Gate Bag Dupe HERE
Brown Loewe Gate Bag Dupe HERE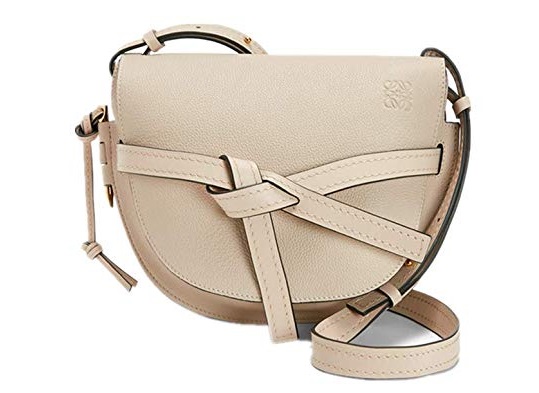 White Loewe Gate Bag Dupe HERE
Right, I'm not sure if these saddlebags are original but OH MY! It's very odd as the description says Loewe but the price in insanely low. You can buy one of these bags for just $280. Compared to $1,500 and more, this is an absolute bargain. However, I'm not convinced these are the original designer bags, thus I'll consider them as Loewe Gate bag dupes.
The good thing is that you can buy them from Amazon, so you'll be covered in case you get a completely different item! Apart from that, if you do get an original Loewe for that price, then lucky you! At the moment, there are blue, brown, white and red designs. Although I would always opt for the brown style, the blue wins again. There is just something about the contrast between the blue and brown that wins me over every time! The only negative might be styling this design as it could be a bit tricky.
On the other hand, if you want to get something that will mist definitely suit most of your outfits, then get the brown Loewe dupe! Moreover, it will be perfect for the fall and winter months.
What do you think about these Loewe Gate alternatives?
Would you save or splurge?
Images Sources: MatchesFashion, Amazon
YOU MIGHT ALSO ENJOY:
The Best Mansur Gavriel Bucket Bag Dupes
Chloe Hudson Bag Dupes | Luxury For Less
Celine Trapeze Bag Alternatives You'll Want To Have
Mulberry Bayswater Dupes Under $60 | Save vs Splurge
Celine Box Bag Dupes | 9 Amazing Designer Alternatives