Although it's a fairly new brand on the market, Jimmy Choo has cemented itself as one of the most coveted designers! Plenty of celebrities and fashion icons love the designer and have worn a pair on the red carpet not once or twice. Apart from the sandals, Jimmy Choo's Anouk pumps are also a favourite!
With a 120mm stiletto heel and a pointed toe, the Anouk pumps are available in patent leather and suede. Of course, the black and nude colours are the preferred choice, but you also have the option to buy a hot pink or deep red pair!
One thing that might stop you from getting a pair of these stunning pumps is the price tag. Yes, these Jimmy Choos are currently priced at $650, if not even more!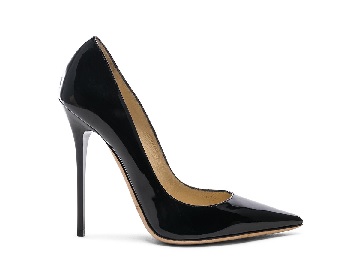 Jimmy Choo Anouk 120 Patent Leather Pump | $650
If the price tag seems a bit hefty or you just prefer to get something equally stunning but far less expensive, then you'll enjoy the Jimmy Choo Anouk look-alikes below!
I have found some stunning alternatives to the expensive designer pumps, just scroll ahead!
Jimmy Choo Anouk Alternatives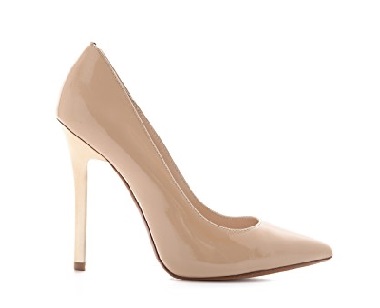 Michael Kors Aberly Pointed Toe Pumps
Being Michael Kors, these Anouk look-alikes are more expensive compared to the previous designer alternatives. Yet, you are getting a pair of designer shoes that are still far more affordable than Jimmy Choo. Personally, I actually prefer these pumps as the golden mirrored heel is strikingly beautiful. Also, you'll be sure that the quality of the leather will be at its highest!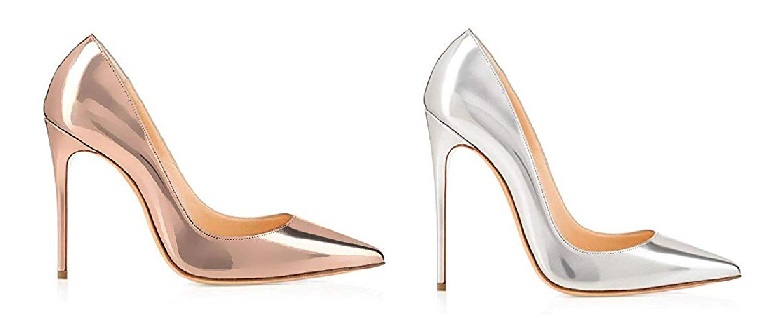 Jimmy Choo Anouk Look-Alikes HERE (UK) & HERE (US)
I found these amazing Jimmy Choo Anouk dupes on Amazon and they are the most affordable designer dupes! The stiletto heel is measured at 10cm, which is a fairly reasonable height. Apart from these metallic options, you can also buy a pair in black, nude and colourful styles. The reviews couldn't be more positive and customers are saying that these pumps are extremely comfortable!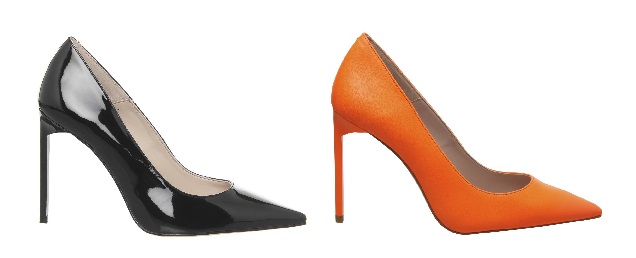 Office Hottie Point Court Heels | $90
These stunning Office heels are an incredibly affordable alternative to the expensive Jimmy Choo Anouk pumps. These designer look-alikes come with a slightly shorter stiletto but that can only be a positive, right? You can get a pair in black, orange and nude patents.

Steve Madden Vala Point Toe Pumps | $92
Another great pair of Jimmy Choo Anouk dupes that I came across is from Steve Madden. The online retailer has some amazing designer alternatives that not only come with an affordable price tag but also a high-quality material. Steve Madden offers these Jimmy Choo look-alikes in patent leather and printed PU upper material. Apart from the usual black and nude options, you can also opt for snake print or other colourful printed heels!
Related: Incredible Jimmy Choo Sandals Dupes For Less!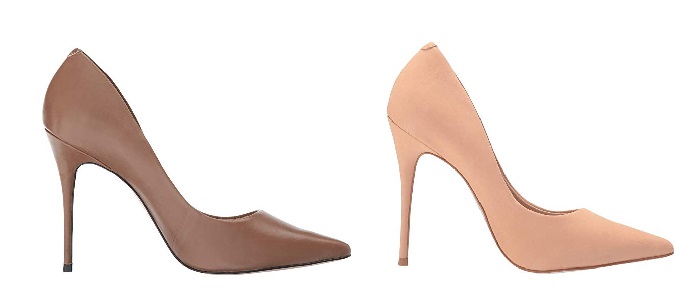 Massimo Matteo Pointy Toe Pumps
With over 100 great reviews, I stumbled across these Jimmy Choo Anouk look-alikes from Zappos. Priced at just under $100, you can choose from plenty of colours and materials. There are black, nude, brown and pink designer alternatives. For the winter season, you can get the black pair in leather and head for a night out in your little black dress. Alternatively, when the weather permits it, go for the lighter colours styles in suede! They will be perfect for the warmer months with your favourite pair of jeans.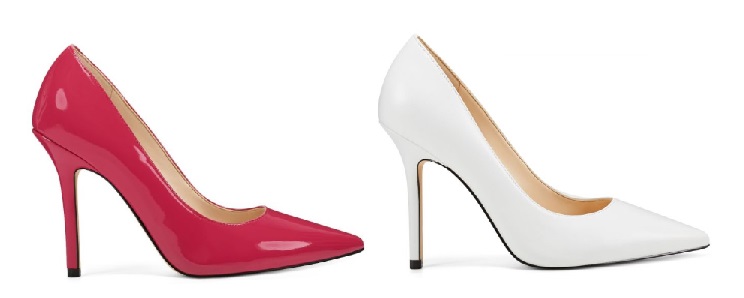 Nine West Bliss Pointy Toe Pumps
I do like a good pair of Nine West shoes and these pumps are a very affordable alternative to the Jimmy Choo Anouk heels. The heel measures at just under 4 inches, thus you might find them even more comfortable. Moreover, you are going to pay for a genuine leather pair of pumps. Choose between black, red and even metallic styles to make your daily outfits even more stylish!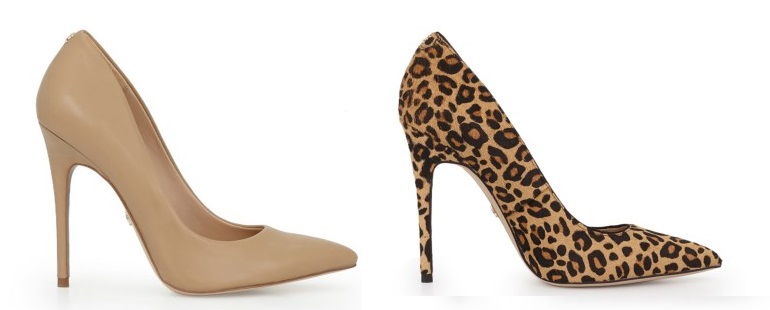 Sam Edelman Danna Pointed Toe Stiletto
These are perhaps the most perfect alternatives to the Jimmy Choo Anouk pumps! You can buy a pair from the Sam Edelman website, some of which are even half-priced. Considering that you'll be getting a leather pair of stilettos, $65 couldn't sound more appealing.
So, what do you think about these Jimmy Choo Anouk look-alikes?
Check out more designer dupes here!
Images Sources: Amazon, Shopbop, Office, Steve Madden, Zappos, Nine West, Sam Edelman
YOU MIGHT ALSO ENJOY:
Christian Louboutin So Kate Booties Dupes for LESS!
Get The Best Louboutin Kate Pump Dupes For Less!
The Best Manolo Blahnik Hangisi Dupes Under $70!
Amazing Valentino Rockstud Heels Dupes | $995 vs. $52!
The Best Gianvito Rossi Plexi Dupes You Can Get