Sometimes studded shoes can be a bit too much for the eye. However, there are shoes that you just need to add to your endless collection of footwear. If you can't afford to buy them, then you most probably have included them in your wish list. The Givenchy Studded buckled boots are just the type I'm talking about!
The designer booties have everything you need to finish a fall outfit. Buckles, straps, and, yes, studs! Although they might be a bit too much for some, others will find the design a match made in heaven.
Available in black, these Givenchy boots can be styled with absolutely every colour you can think of. Actually, this reason would be more than for some fashionistas to take the plunge and invest in these buckled beauties.
However, you'll have to be prepared to spend more than $1,000 in order to own a pair of the designer ankle boots. If you're prepared to spend that much, then you can do so by visiting any of the retailers below.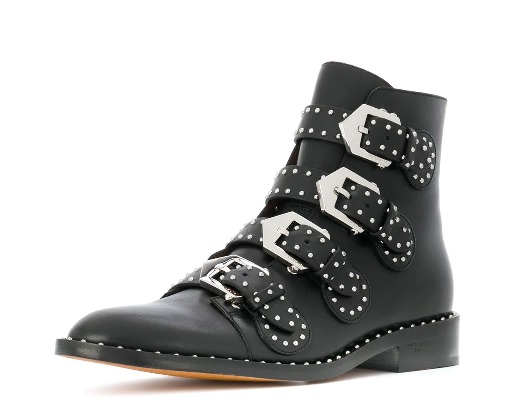 Givenchy Studded Buckled Boots ($1,395) | Farfetch, Tessabit, Harrods
On the other hand, if you have wondered if there are any less expensive alternatives, then you'll find this post helpful. Ahead, I've prepared a selection of the best affordable Givenchy Studded boots look-alikes, dupes and alternatives!
Givenchy Studded Boots Look-Alikes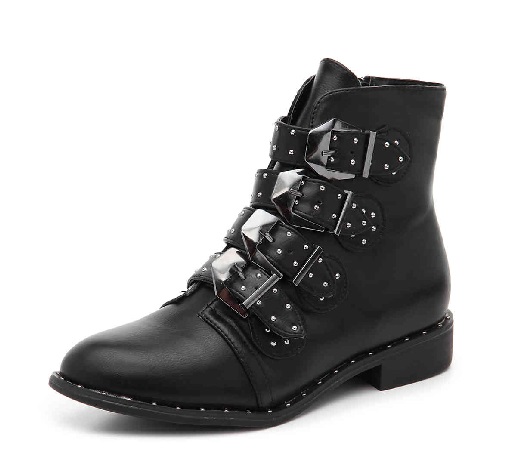 DSW Designer Inspired Studded Buckled Boots HERE
How incredibly similar are these Bamboo booties to the Givenchy studded ankle boots? Right now you can buy them for under $40 and vamp up your fall outfit. A leather biker jacket would work perfectly with these beauties. Speaking of leather – this pair is actually made from faux material!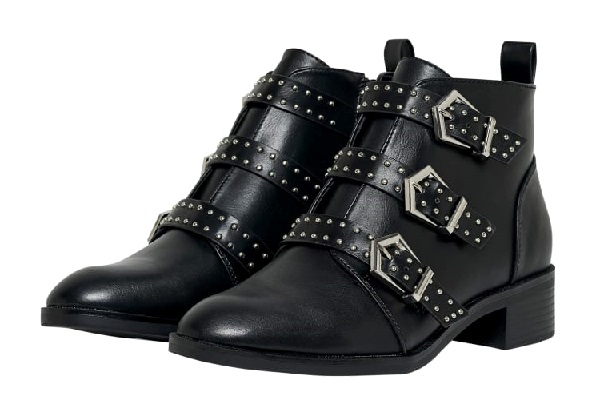 Bestseller Givenchy Buckled Boots Look-Alikes HERE
Another great pair of Givenchy buckled look-alikes is available on Bestseller. The question is – are these boots their bestseller product?! Jokes aside, this pair is slightly more expensive for a faux leather item. Also, there are only three buckle straps. Nevertheless, if you're looking for similar but cheaper Givenchy ankle boots, these alternatives are absolutely stunning!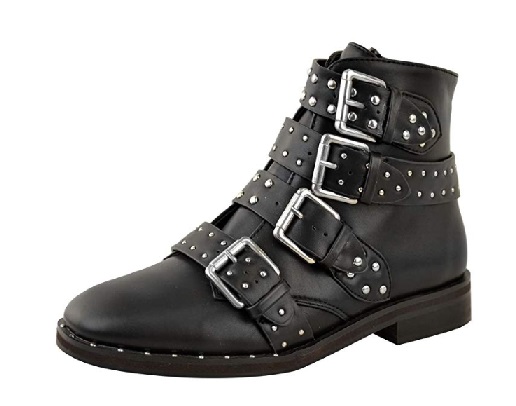 Givenchy Studded Boots Look-Alikes HERE
Related: The Best Genuine Leather Givenchy Antigona Dupes
These Givenchy studded boots look-alikes have all the studs and buckles of the original pair! The straps are slightly different but they are extremely affordable. You can also get them in black suede style or brown leather.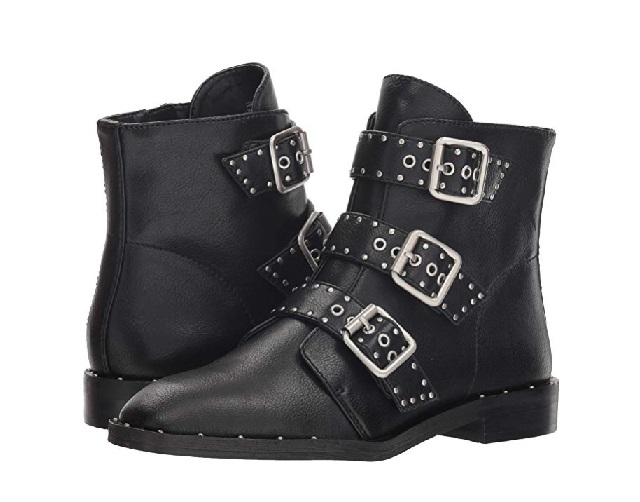 Givenchy Studded Buckled Boots Look-Alikes HERE
Another great pair of Givenchy studded alternatives from Amazon. These booties were going to be the perfect of dupes if it weren't for the missing fourth strap. Yet, you can still enjoy these buckled designer alternatives at a fraction of the price of the original!
Givenchy Inspired Studded Boots Alternatives HERE
Now, if you're looking for something slightly different from the Givenchy ankle boots, then these designer inspired look-alikes can be yours for under $100! Although they are not made from genuine leather, I find them absolutely stunning with their pointed toes! You can also get them in burgundy (my favourite!) and white.
How To Style Studded Buckled Ankle Boots
When you own a pair of ankle boots that have studs, buckles and straps, you might want to be careful with your clothing choices!
So, how do you style a pair of studded buckled boots?!
The answer is actually quite simple. Don't overdo it with the design and colours. I'm not saying you shouldn't wear a particular colour. Quite the opposite, actually! You can wear whatever colour you like, especially if you get a pair of black studded boots. However, you need to be careful not to mix more than two colours.
If you decide to style your pair of studded buckled boots with a dress, then go for a single-coloured design. If you want a slightly more creative look, then colour-blocked dresses would also do the job.
However, the best way to wear buckled ankle boots is with jeans. Also, the studs and straps are the perfect details to complement a biker-inspired outfit! A pair of dark blue skinny jeans, white T-shirt and leather jacket are all you need to achieve a rock 'n' roll ootd.
How would you style a pair of studded buckled boots?
Which of the Givenchy Studded boots look-alikes is your favourite?
Get more designer dupes here!
Images Sources: Farfetch, Amazon, Bestseller, DSW
YOU MIGHT ALSO ENJOY:
Valentino Rockstud Espadrilles Dupes You Need To See!
Chloe Susanna Boots Dupes You Need To See
Valentino Rockstud Ballerina Dupes | Steal The Real
Amazing Valentino Rockstud Heels Dupes | $995 vs. $52!
Valentino Rockstud Mules Dupes | Steal The Real!