If there is one type of shoe that is perfect for the colder in-between seasons, that would be the ankle boot! You can style them with jeans, trousers, dresses – everything you have in your wardrobe. Personally, I have quite a few pairs of ankle boots. Yet, they never seem to be enough! One particular style I've been wanting to get is the Givenchy Laura boots.
Black sleek leather, round toe, silver-tone chain trim and a chunky low heel! What's not love about them?! Some ankle boots are definitely designed for casualwear, whilst others – for going out. However, these Givenchy boots can be worn for pretty much every occasion. Casual but sleek, you can wear the Laura ankle boots with absolutely everything. Apart from a red carpet or cocktail event, you won't go wrong with these ankle boots!
One thing that might stop you from buying these stunning leather boots is the price tag. Priced at nearly $1,400, that's hardly considered budget-friendly. Of course, if you can afford it, by all means, get a pair!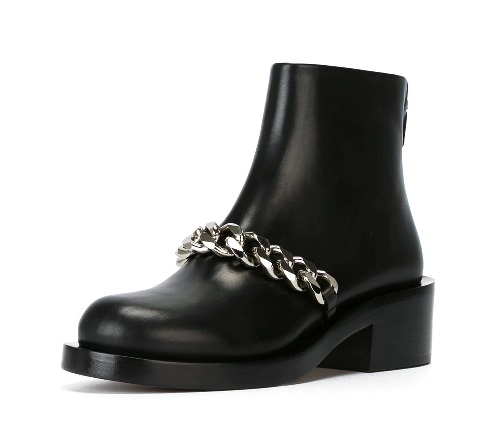 Givenchy 'Laura' Chain Detail Boots HERE | $1,395
However, if you don't want to spend that much money on a pair of shoes, you might want to consider getting a more affordable designer alternative! Gladly, I've stumbled on a few options of the Laura boot that cost a lot less.
Ahead, you'll find five of the best affordable Givenchy Laura boots alternatives! Some look strikingly similar to the designer version whilst others are more of look-alikes.
Givenchy Laura Boots Look-Alikes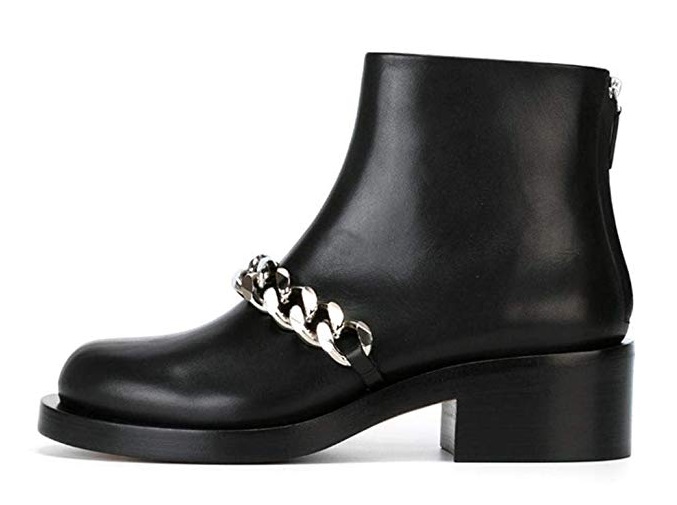 Black Givenchy Laura Boots Dupes HERE
You might have noticed that these Givenchy Laura boots alternatives are complete dupes? Well, you won't be wrong! If found these boots on Amazon and the images are absolutely the same as the ones from Farfetch. There are no reviews at the moment but I trust that being from Amazon, you'll be protected by Amazon's returns policy. If you decide to order them, I'll be interested to see if they really look like the Givenchy ones! At the moment, they are selling at $69.99, so you'll be getting a real bargain if these chain ankle boots turn out to be exact dupes.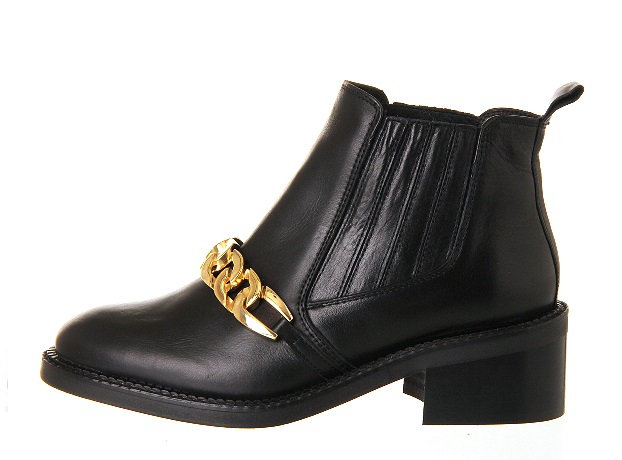 Givenchy Laura Gold Chain Boots Look-Alikes HERE
Another seriously similar alternative to the Laura boots is these gold chain ankle booties. They are currently out of stock, yet, Office hasn't removed them from their website. This means they might actually bring them back in stock. Make sure to check the website regularly as they are made from genuine leather. Thus, you'll be getting a really good quality pair of shoes for just over $100!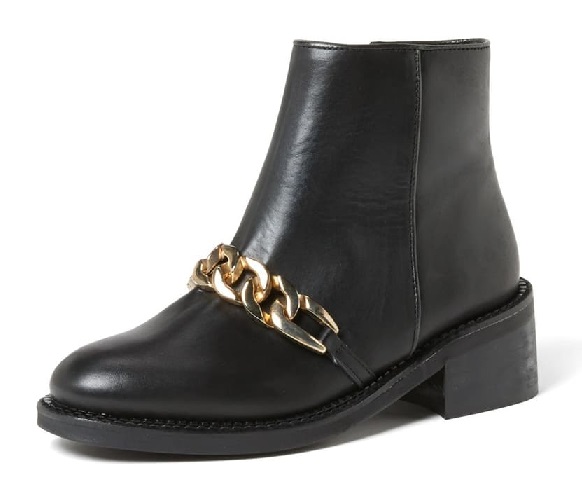 Kurt Geiger Chain Detail Ankle Boots HERE
Kurt Geiger also has an alternative to the Givenchy Laura boots. Actually, on first look, the only difference is the gold-plated chain detail. Otherwise, the shape of the ankle boots is exactly the same. Moreover, they are also made of genuine leather. Sadly, however, they are out of stock as well! Still, the product hasn't been removed from Nordstrom website, so check it regularly to see if they are back in stock.
Related: Affordable Givenchy Studded Boots Look-Alikes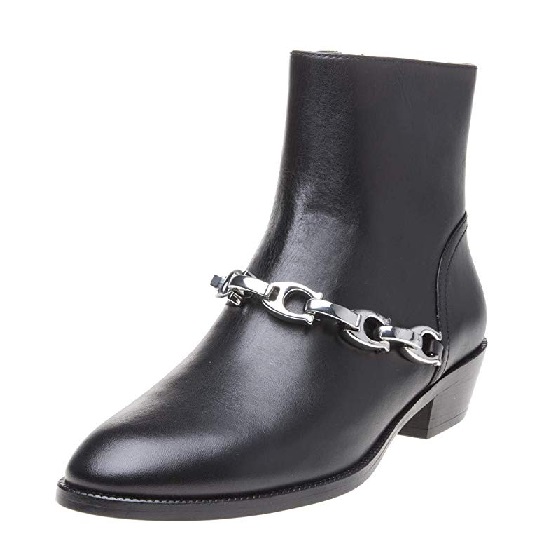 Givenchy Inspired Chain Ankle Boots by Coach HERE (UK) & HERE (US)
Now, these chunky chain ankle boots are designed by Coach. Whether they have been inspired by the Laura boots, I don't know. Yet, they are clearly similar to the Givenchy shoes. The shape of the boot is slightly pointier. Moreover, the chain is quite different. These Coach ankle boots are your most expensive alternative to the Givenchy boots. Depending on the shoe size, you'll be paying anything between $180 and $310! Expensive for sure but you have to keep in mind that you'll be buying a high-end designer pair of boots.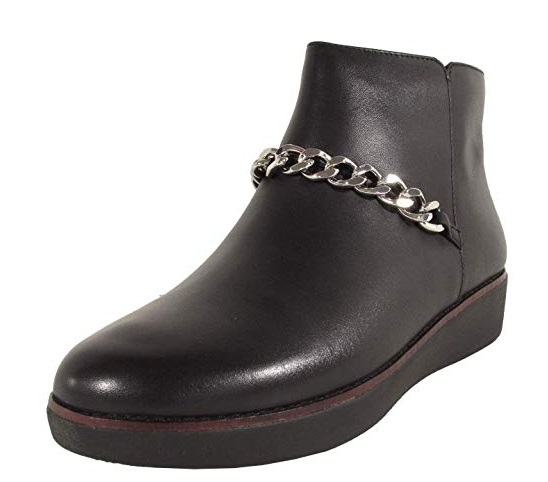 Brown Givenchy Laura Boots Alternatives HERE (UK) & HERE (US)
Admittedly, I don't really like these Givenchy Laura alternatives. Yes, they are still ankle boots made from leather with chain detail. Yet, they appear slightly chunkier. Not that the designer boots have a feminine design but they still have that chic vibe. These look-alikes, however, are more for casual and daily outfits. Nevertheless, they are great designer alternatives! You can also get them in a deep plum colour with a gold chain, which I actually prefer.
Are you a fan chunky chain ankle boots?
What do you think about these Givenchy Laura boots alternatives?
Images Sources: Amazon, Office, Kurt Geiger, FarFetch, Nordstrom
YOU MIGHT ALSO ENJOY:
Chloe Susanna Boots Dupes You Need To See
The Best Gucci Princetown Loafers Dupes You Need ASAP!
Chanel Espadrilles Dupes That Rival The Original
The Best Genuine Leather Givenchy Antigona Dupes