If you're looking for a statement shoe that will turn heads wherever you go, then congrats! You've definitely come to the right place, well, in this case – a blog post. Today, we're going to take a good look at one of the most 'extra' shoe brands out there. That brand, ladies, is Giuseppe Zanotti!
Although the Italian designer also offers ready-to-wear items, Giuseppe Zanotti is best-known for his sculptural, jewelled heels! Some of his most sought-after shoe collections include the 'Combat', 'Adele', 'Venere', 'Cruel', etc.
I would really like to do a separate post for each one of his famous collections. Unfortunately, that will take a lot of time and research. For this reason, today I've decided to focus on Giuseppe Zanotti's single most desired shoe collection!
Well, at least in my opinion it is one of the brand's most interesting and fascinating designs!
You've probably already guessed from the title that today's post is going to be about the Giuseppe Zanotti Cruel shoe collection. The Cruel sandal was designed for the brand's SS '13 runway collection. Needless to say, the shoe became an instant success.
The sandal's classic elegance with a gold leaf design even managed to capture Kanye West's attention. The rapper even asked Giuseppe to design an all-white version to be featured in his latest album!
Since 2013, the Cruel sandal has been on the wishlist of many fashionistas, including myself! Sadly, this particular sandal costs a pretty penny – $1,342 to be precise. Needless to say, I had to find an alternative which people can actually afford.
Well, I'm pleased to say that I've found plenty of affordable alternatives.
Ahead, the best Giuseppe Zanotti Cruel dupes on the market for a fraction of the original's price!
The Best Giuseppe Zanotti Cruel Dupes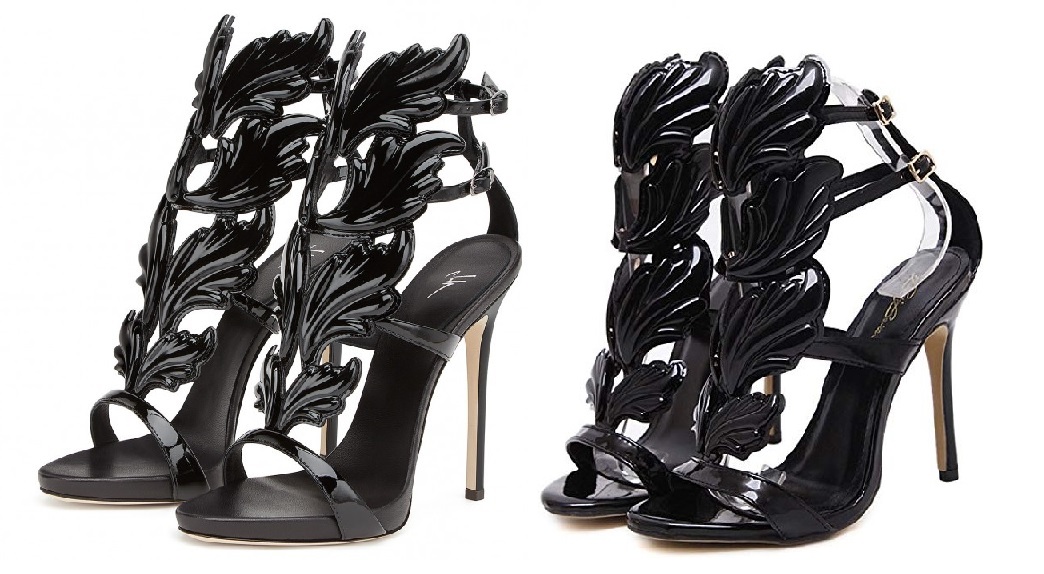 Black Giuseppe Zanotti Cruel Sandals HERE ($1,342) | Black Giuseppe Zanotti Cruel Dupes HERE (UK) & HERE (US)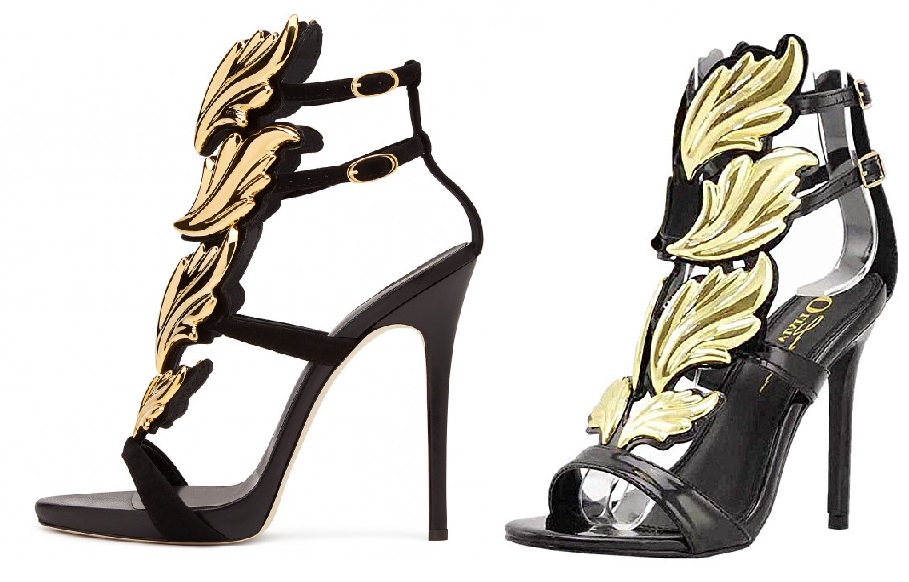 Black & Gold Giuseppe Zanotti Cruel Sandals HERE ($1,342) | Black & Gold Giuseppe Zanotti Cruel Dupes HERE (UK) & HERE (US)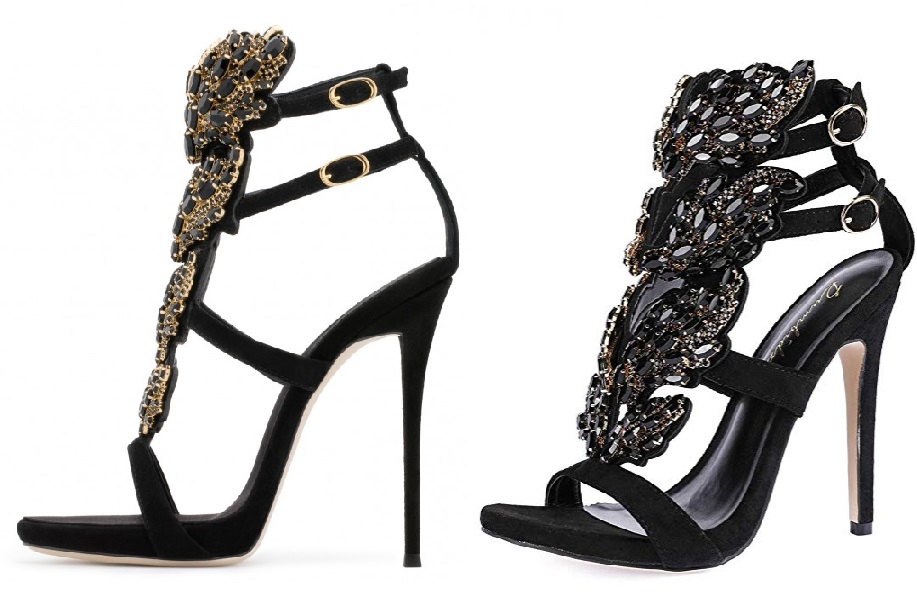 Crystal Giuseppe Zanotti Cruel Sandals HERE ($1,342) | Crystal Giuseppe Zanotti Cruel Dupes HERE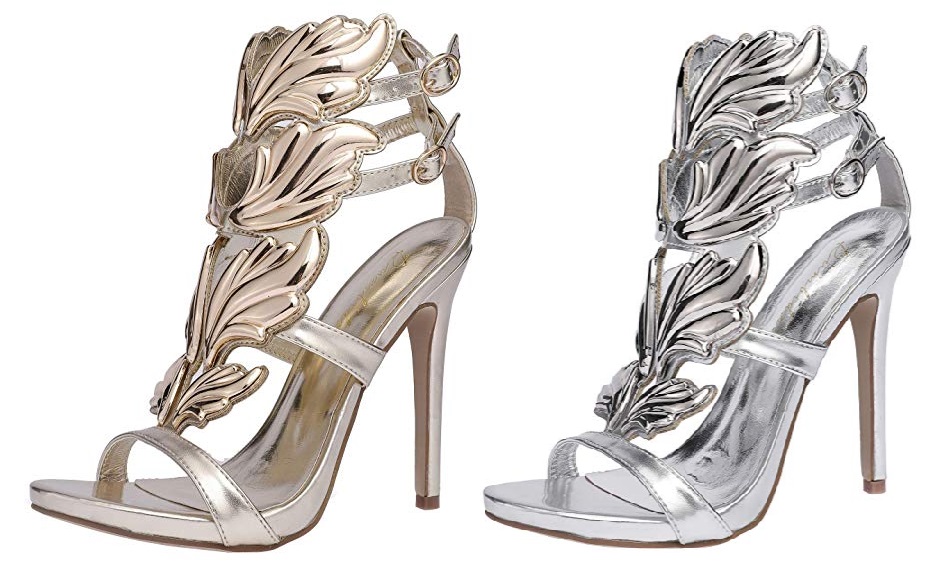 Gold & Silver Giuseppe Zanotti Cruel Dupes HERE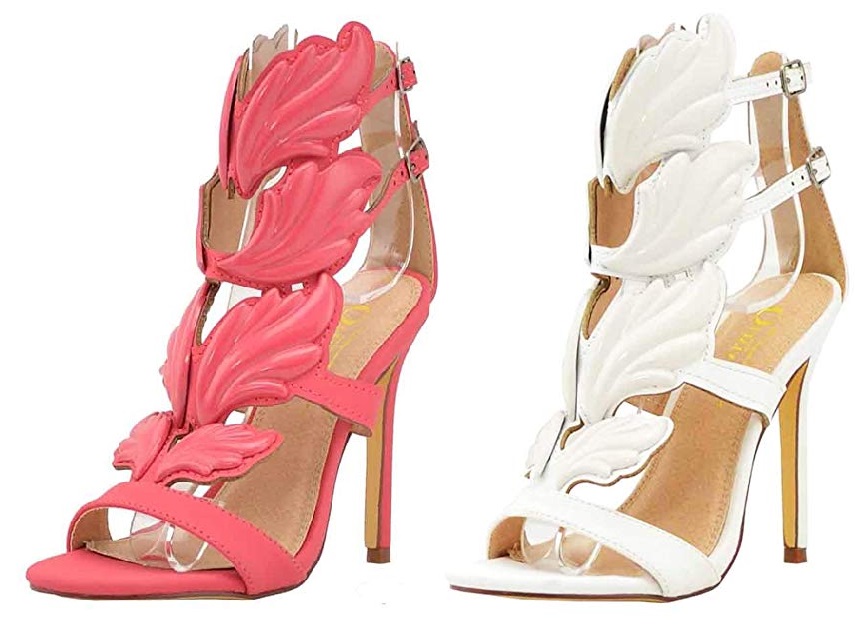 More Giuseppe Zanotti Cruel Sandals Dupes HERE (UK) & HERE (US)
Read next: The Best Manolo Blahnik Hangisi Dupes Under $70!
I must admit, Amazon is my favourite place to find affordable designer dupes! Apart from selling literally anything, it is the best place to buy look-alikes. There are plenty of images that show the product from every angle. The description of each dupe is also very informative.
Other advantages of Amazon are the easy returns and money-back guarantee! Oh, also, let's not forget the comment section! Although from time to time there are some dodgy reviews, I've never been misled by the customers.
Speaking of reviews, all of the Giuseppe Zanotti Cruel dupes enjoy great feedback. Customers say they are comfortable, however, you'll probably have to go half a size down. Apart from that, most of the reviews are extremely positive!
I've managed to find pretty much all of the colours from the Cruel collection. There are the black, gold and even crystal dupes. Not only that, but I even stumbled upon some extra colour option. Thus, if none of the Giuseppe Zanotti sandals suits your taste, there are more colour options available for you!
These Giuseppe Zanotti Cruel dupes are made from either faux leather or rubber materials. However, you probably wouldn't expect genuine leather considering the fact that some pairs cost under $20! In spite of that, all of these dupes feature the gorgeous leaf detail. My favourite pair is the crystal Giuseppe Zanotti dupe!
Giuseppe Zanotti Cruel Look-Alikes by Jessica Buurman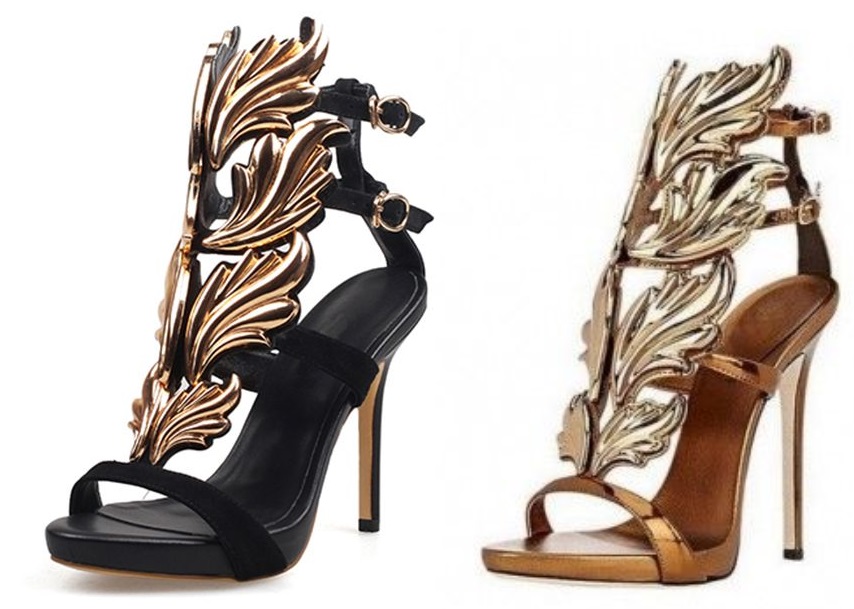 Black & Gold Giuseppe Zanotti Dupes by Jessica Buurman HERE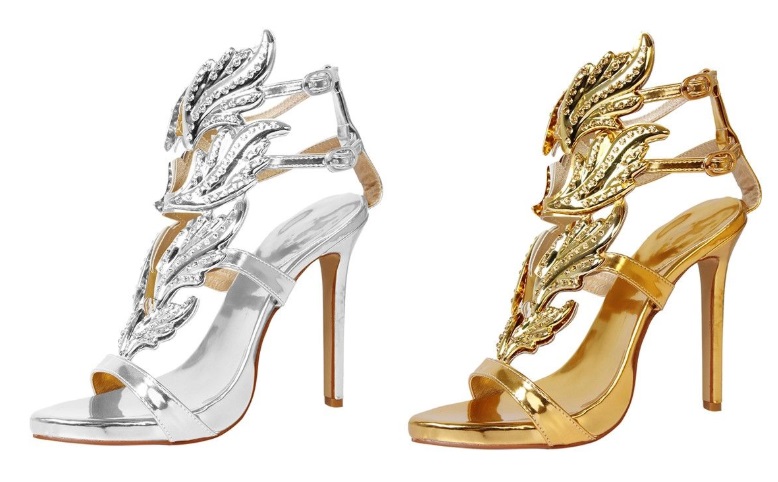 Silver & Gold Giuseppe Zanotti Look-Alikes by Jessica Buurman HERE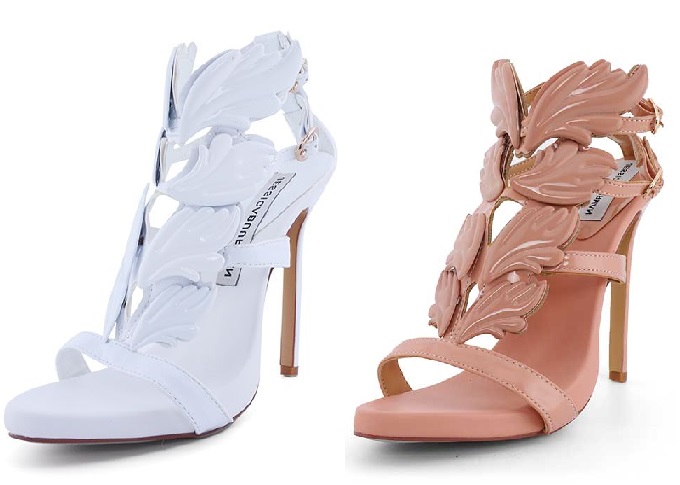 Giuseppe Zanotti Dupes by Jessica Buurman HERE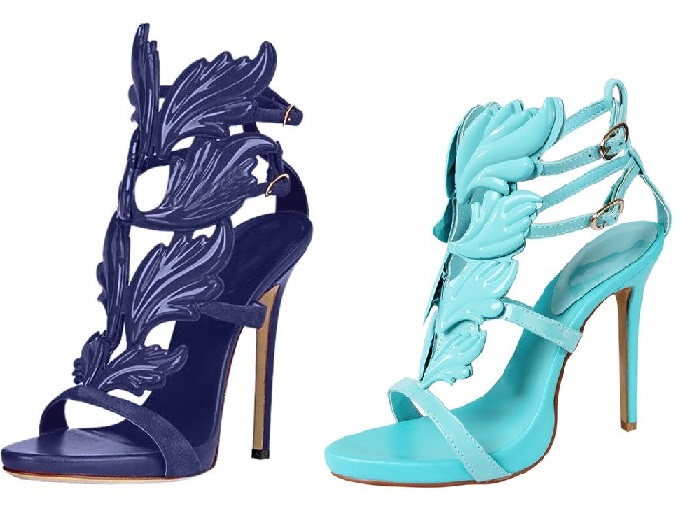 More Giuseppe Zanotti Look-Alikes by Jessica Buurman HERE (+ even more colours!)
Another great place to buy Giuseppe Zanotti Cruel dupes is Jessica Buurman! Although I've never shopped from there, I've heard amazing things. You can definitely rely on the quality of the online retailer.
However, you'll have to pay just above $100 if you want to get your hands on a pair! Slightly more than the dupes from Amazon, but they might be worth it. In the end, it is your decision where you want to spend your hard-earned money.
On Jessica Buurman I found pretty much all of Giuseppe Zanotti's Cruel colour options. There are also some very vibrant colours such as red, lilac and the gorgeous Tiffany blue colour! The last one is definitely a bit extra, so be careful about how you style it! I recommend sticking to all-white outfits.
Once again, you won't be getting a genuine leather sandal, however, you can clearly see how similar the design is to the original! Apart from the material, another big difference is the price tag – just above £100 compared to $1,342!
There you go – the best Giuseppe Zanotti Cruel sandals dupes on the market!
What do you think – are you going to spend $1,342 or would you rather opt for a dupe?
Don't forget to check out more designer dupes here!
Images Sources: Giuseppe Zanotti, Amazon, Jessica Buurman
YOU MIGHT ALSO ENJOY:
Amazing Valentino Rockstud Heels Dupes | $995 vs. $52!
Incredible Jimmy Choo Sandals Dupes For Less!
YSL Tribute Sandals Dupes For WAY Less
Get The Best Louboutin Kate Pump Dupes For Less!
Aquazzura Wild Thing Sandals Dupes You Need To See!