If you don't associate the scalloped design of a sandal with Chloe, are you really that interested in fashion?! Of course, that's meant as a joke! Still, the wave straps are a signature look for the French luxury fashion house! One of their most successful shoe collections is the Lauren scalloped sandal. The leather Lauren sandals can be found in the gorgeous maple pink colour. With a chunky mid-heel, they also have three wave strap details.
The Chloe Lauren sandals can be worn with absolutely everything! Of course, you have to keep in my mind that you can't just throw whatever you want onto your shoulders. Yet, you can style them with jeans, skirts, dresses and even shorts. Moreover, the block mid-heel permits you the option of wearing these sandals on both formal and informal occasions! You can quickly change from your favourite skinny jeans to a lovely spring midi-dress for that special event.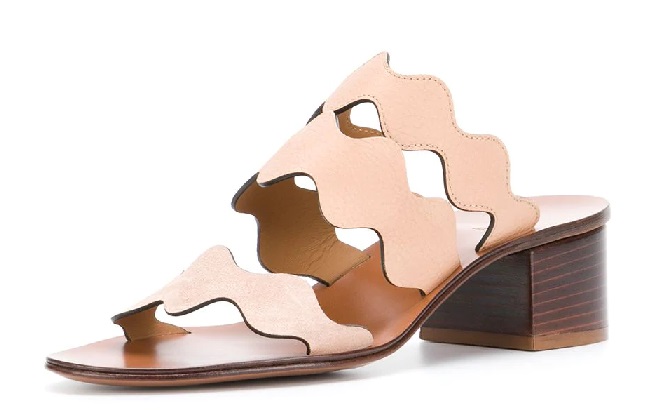 Chloé Lauren Scalloped Sandal HERE | $650
If you want to get a pair of the gorgeous Lauren sandals, you can do so by following the above link. However, you have to keep in mind that they will set you back $650! For this reason, you might have been thinking of other more affordable options. Thus, I thought it would be a great idea if I could save you some much-needed bucks!
Ahead, check out the best Chloe Lauren sandals dupes, alternatives and look-alikes for a lot less!
Chloe Lauren Sandals Dupes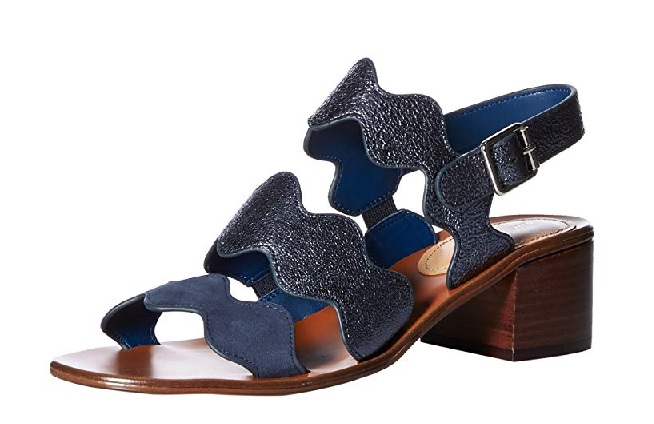 Blue Chloe Lauren Sandals Dupes HERE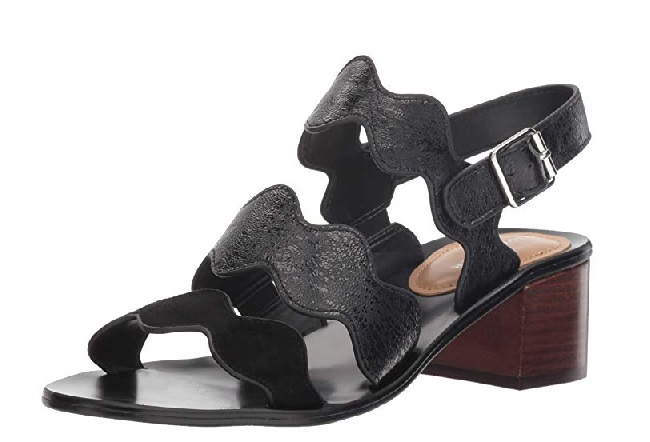 Black Chloe Lauren Sandals Dupes HERE
I found these amazing Marc Fisher sandals for under $120 at the moment. They are not completely Lauren dupes with their slingback strap. However, I would say I prefer this design as the buckle strap will give a lot more support. Moreover, you won't risk losing a sandal or be embarrassed by that flip-flop sound! On the other hand, the wave straps are identical to the Chloe sandal! Sadly, these sandals are only available in black and blue. Yet, you can still benefit by opting for these designer alternatives and save yourself some money!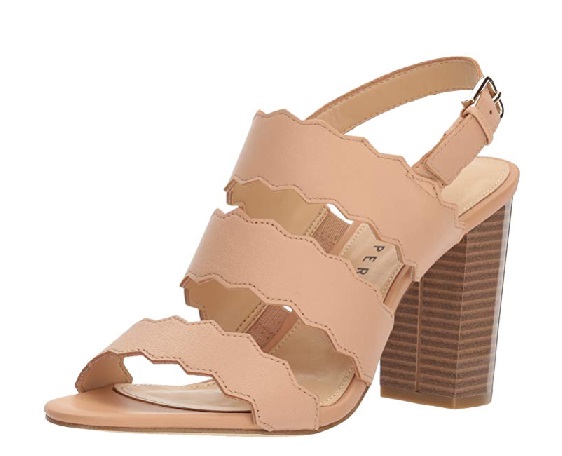 Nude Chloe Lauren Sandals Dupes HERE (UK) & HERE (US)
Related: Affordable Ankle Strap Chloe Lauren Pumps Dupes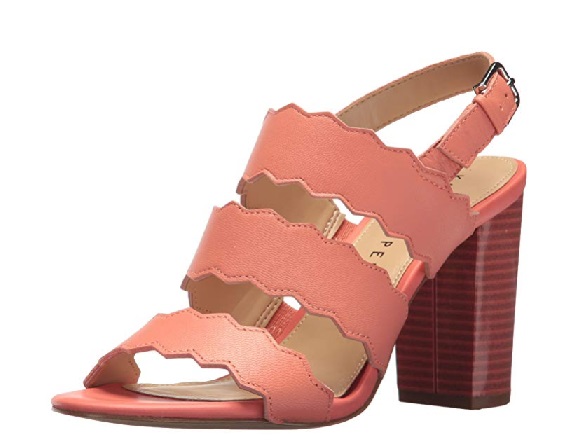 Pink Chloe Lauren Sandals Dupes HERE (UK) & HERE (US)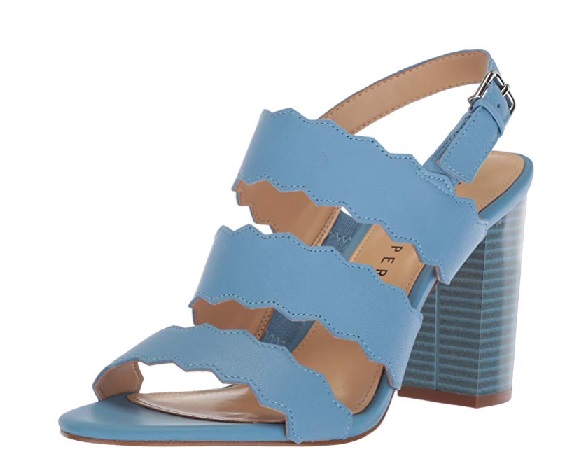 Blue Chloe Lauren Sandals Dupes HERE (UK) & HERE (US)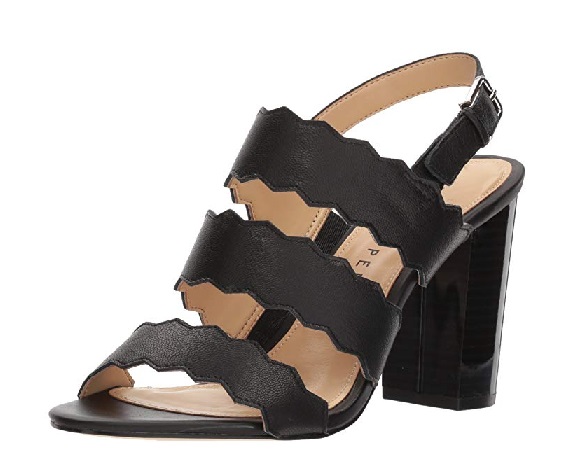 Black Chloe Lauren Sandals Dupes HERE (UK) & HERE (US)
Another slingback design, I know! Still, the design of these leather Chloe Lauren sandals dupes is definitely inspired by the original. The three-strap wave design is obviously present, although a bit more 'pointy'!
If you want a Lauren sandal look-alike but not a complete dupe, then these sandals are the ones to go for! Noticeably, the heel is slightly higher but I actually like that. If you're taken aback by this, just keep in mind that the design features a block heel. This will let you take all of the advantages of wearing a high heel without the discomfort!
Moreover, these Lauren sandals alternatives are available not only in maple pink but also pop pink, sky blue and black. If you're unsure what colour to get or love all of these options, then get all four! Even if you decide to do that, you'll still save money. However, instead of owning one pair of spring sandals, you'll have four!
Although I wasn't able to find completely identical Chloe Lauren sandals dupes, the above options come very close to the original. The first two designs, especially, can be mistaken for the original if they weren't in a dark colour and had a slingback strap!
What do you think – would you get the original or opt for one of the above Chloe Lauren alternatives?
If you're looking for more Chloe dupes, click here!
Alternatively, you can check out my Amazon page for other designer dupes!
Images Sources: Amazon, FarFetch
YOU MIGHT ALSO ENJOY:
Incredible Chloe Tess Bag Dupes You Can Get Under $50!
Chloe Pixie Bag Dupes You Need To See!
Stunning Chloe Drew Bag Dupes For Less
Chloe Susanna Boots Dupes You Need To See
7 Of The Best Chloe Bag Replicas For Under $100