It's time for another 'It' bag post! This has been spotted on front-row worthy fashion editors such as Caroline Issa and Yasmin Sewell. Beyoncé and Reese Witherspoon have also been seen with the handbag. I'm talking about the Chloe Drew bag!
The famous bag was first introduced in 2014, yet its fame really took off a year later. With its classic appeal and versatile day-to-night transition, the Drew is now a fashion must-have. With a rounded silhouette, squared flap and minimalist design, the bag incorporates a more masculine edge into the brand's feminine, free-spirited look. The Drew also features gold-tone plated metal hardware with a metallic chain strap.
Initially, there weren't a lot of options in terms of colours nor material. Today, however, you can choose from a range of shades – black, pink, red, or even two-toned! The material choices are also impressive – leather, suede, python, and even animal hair.
Yes, Chloe Drew as a fabulous bag but it does come with a hefty price tag. The classic colours and materials are already priced at $1,500 or more. So, it's absolutely normal if you don't want to spend a monthly salary on a bag.
Gladly, the Chloe Drew bags I managed to find will cost you a lot less!
Check them out and let me know which is your favourite!
Chloe Drew Bag Dupes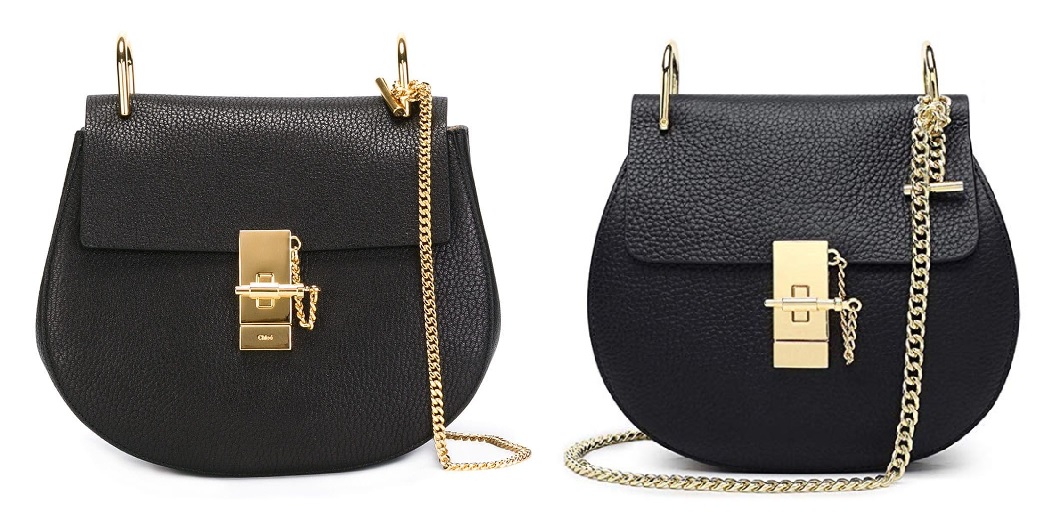 Black Chloé Drew Shoulder Bag HERE ($1,570) | Black Chloe Drew Bag Dupes HERE (UK) & HERE (US)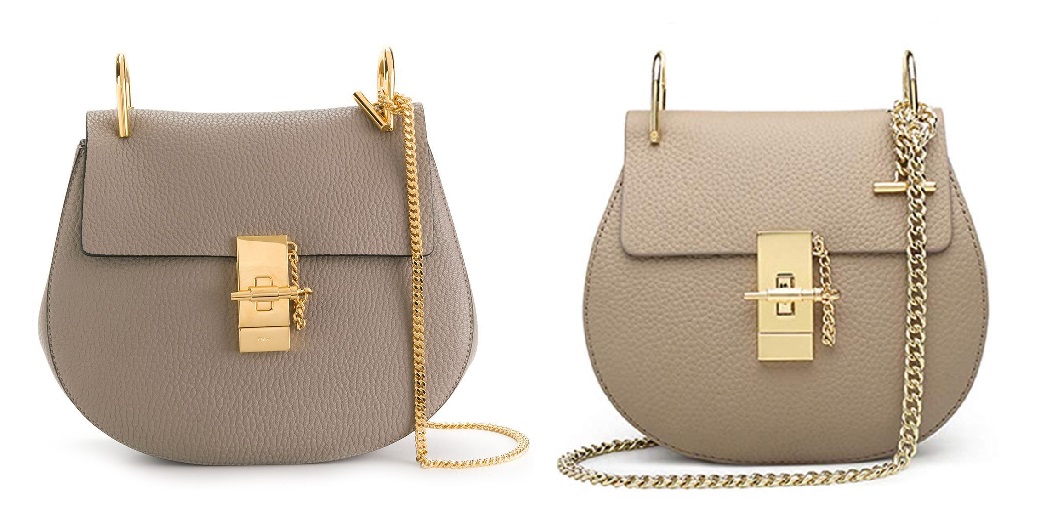 Beige Chloé Drew Shoulder Bag HERE ($1,592) | Beige Chloe Drew Bag Dupes HERE (UK) & HERE (US)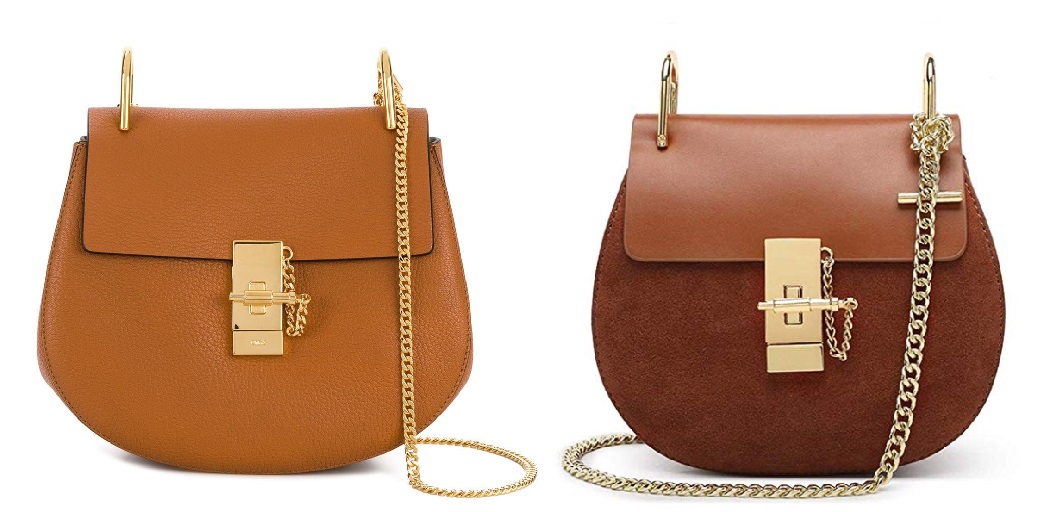 Brown Chloé Drew Shoulder Bag HERE ($1,850) | Brown Chloe Drew Bag Dupes HERE (UK) & HERE (US)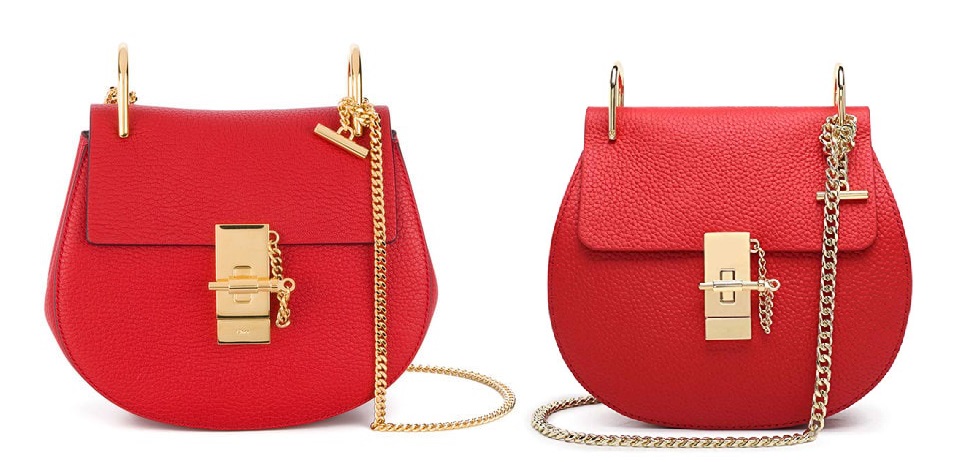 Red Chloé Drew Shoulder Bag HERE ($1,468) | Red Chloe Drew Bag Dupes HERE (UK) & HERE (US)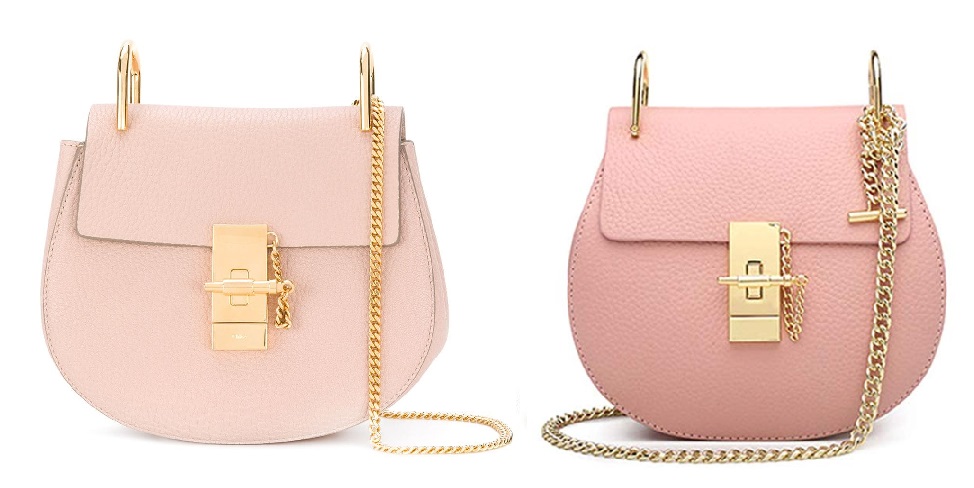 Pink Chloé Drew Shoulder Bag HERE ($1,474) | Pink Chloe Drew Bag Dupes HERE (UK) & HERE (US)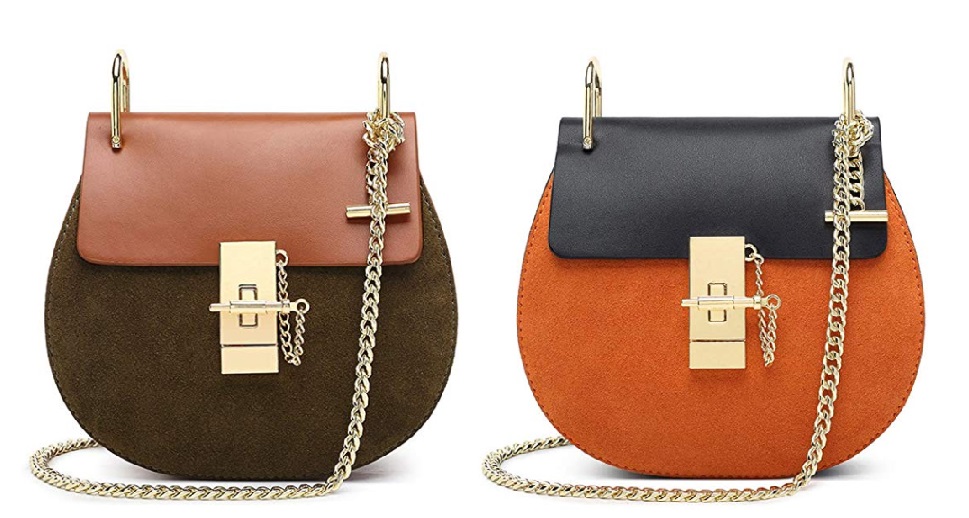 Two-Tone Chloe Bag Dupes HERE
Related: Incredible Chloe Tess Bag Dupes You Can Get Under $50!
I hope you agree as, personally, I feel that I've found some amazing Chloe Drew bag dupes! Actually, if I have to judge solely on the images, I think the designer alternatives look a bit better. That's not to say I wouldn't love to own an original Chloe Drew! Yet, the shape of the look-alikes is much more defined.
Although you won't be buying a genuine leather handbag, you're still getting a good quality product. Based on the reviews, the quality is outstanding. Especially considering the price tag – $42! Moreover, the chain and lock gave rich gold colour and are extremely durable.
Usually, I would go for the black colour when it comes to handbags. It makes sense as you can wear with everything. However, I prefer the beige and brown Chloe Drew dupes! Mixed with these colours, the gold-tone looks even more luxurious. These bags can instantly make your Fall outfit Insta-worthy!
Chloe Drew Bijou Look-Alikes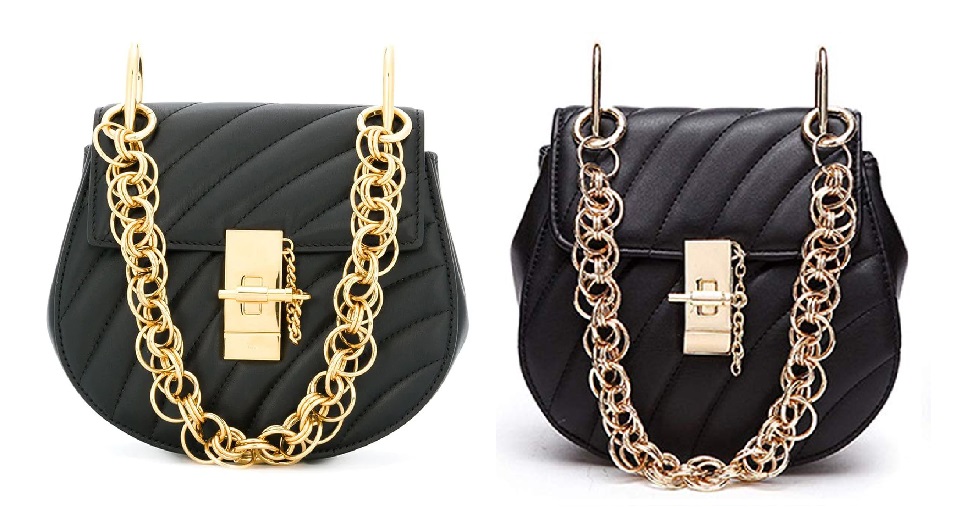 Black Chloé Drew Bijou Shoulder Bag HERE ($1,950) | Black Chloe Drew Bijou Look-Alikes HERE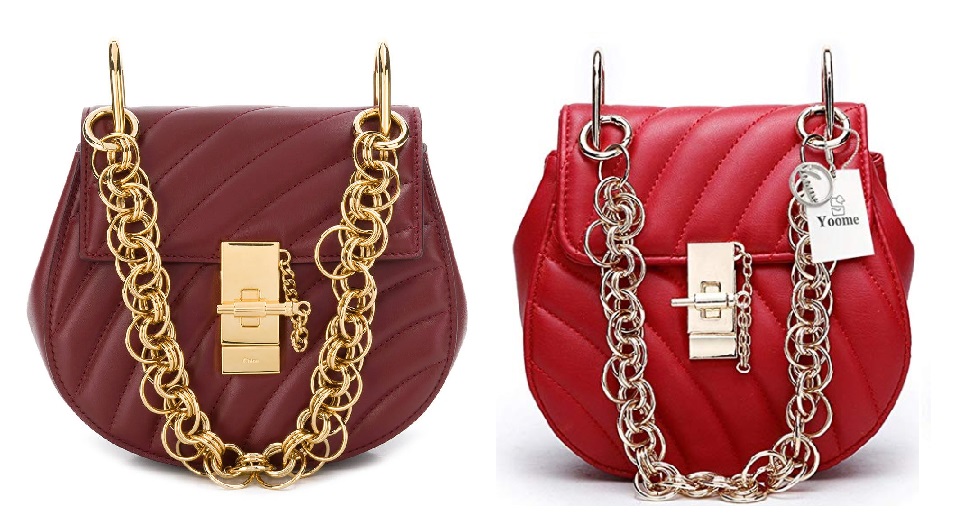 Red Chloé Drew Bijou Shoulder Bag HERE ($975) | Red Chloe Drew Bijou Look-Alikes HERE
If I had to choose between the regular Drew and the Bijou, I would pick the second one in an instant! I love everything about this bag – the shape, the design, the chain. Yes, the shape is absolutely the same as the regular Drew, yet the quilted design makes it look a lot better. If I can use one word to describe it, it will be solid! Moreover, the necklace-inspired chain strap is absolutely gorgeous.
On the other hand, the Chloe Drew Bijou look-alikes have a slightly odd shape. Furthermore, the chain strap doesn't give the expensive impression that some might look for. However, you get an extra leather strap that you can use as an alternative to the chain!
Moreover, for $41 at the moment, you get an extremely affordable alternative to the Chloe Bijou bag! You can also choose between black and red colour options. Personally, I would pick the black bag here as the red looks too bright. This way, you'll have endless styling options.
The History Behind The Chloe Drew Bag
In the Fall/Winter 2014 collection, the French luxury fashion house released the Drew bag. Bringing a much-needed element of freshness to the Chloé line, the Drew bag embraces sharpness. Although simple it has a simple design, it still a beautiful bag to admire.
The design is clean with cut, angular lines that emphasize the saddle structure. On the contrary, the gold hardware is the standout that gives Drew its cult status. Furthermore, the chain and lock closure is bold and almost jewellery-like. Despite the luxury feel, you can wear this Chloe bag with both formal and casual outfits.
Currently, Drew is available in 4 different sizes – nano, mini, small, and medium. The medium size comes with a leather over-the-shoulder strap. The bag is also available in a variety of colours and materials. From classic black to bold and unexpected colour blocking combinations. In terms of material, you can choose from calfskin leather, lambskin, suede, python and animal hair.
Although stunning, Drew is still quite expensive!
So why not opt for one of the stunning Chloe Drew bag dupes?
Images Sources: Amazon, Farfetch, Modesense, Jomashop
YOU MIGHT ALSO ENJOY:
7 Of The Best Chloe Bag Replicas For Under $100
Chloe Pixie Bag Dupes You Need To See!
Affordable Ankle Strap Chloe Lauren Pumps Dupes
Chloe Susanna Boots Dupes You Need To See
Here Are The Best Genuine Leather Miu Miu Handbag Dupes