Chloe's must-have padlock Paddington bag shot to fame after 8000 pieces were sold in 2005 before even arriving in stores. Since then almost every Chloe handbag has been named the 'it bag'. The bag that every self-confessed fashion guru slash influencer slash celebrity should have in their bagdrope. Your favourite Gossip Girl star Blake Lively has been spotted on a number of occasions displaying her Drew mini while strolling through the streets of New York. Eva Longoria, Chrissy Teigen and even the Dutchess of Sussex, Meghan Markle, are also fans of the acclaimed 'it bag'. And why wouldn't they be? Chloe bags are of a superb quality, usually mixing suede and leather to deliver a modern feminine appeal. However, starting from just under $800 for the smallest Faye mini leather wallet bag, they could be a bit pricey for the average woman in the street.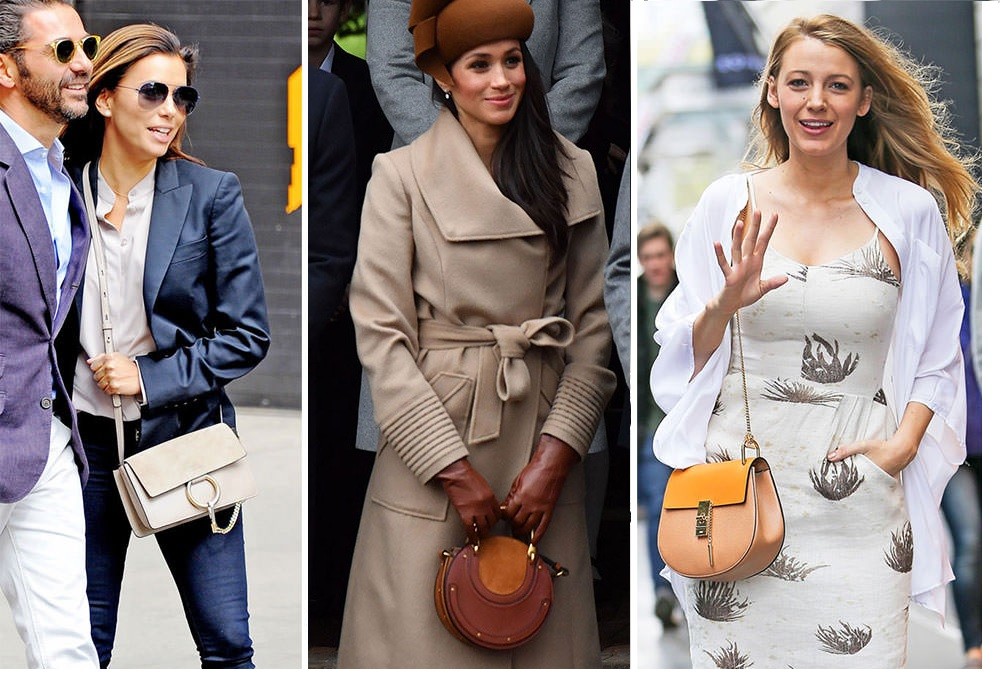 So, what other options do you have but to spend your monthly rent on your desired Chloe handbag?
None, right?!
Well, not exactly, you do have an option! In fact, it's a very simple one – get your hands on some quality made lookalike bags from your favourite designer!
Ahead, 7 of the best Chloe bag dupes for under $100!
Chloe Bag Dupes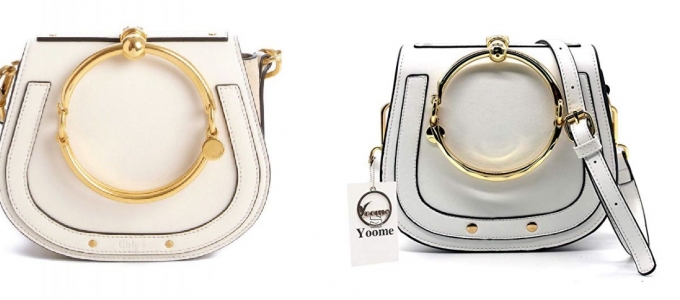 CHLOE Nile Bracelet Medium Bag ($1,640) HERE (US&UK) | CHLOE Bag Dupes HERE (UK) & HERE (US)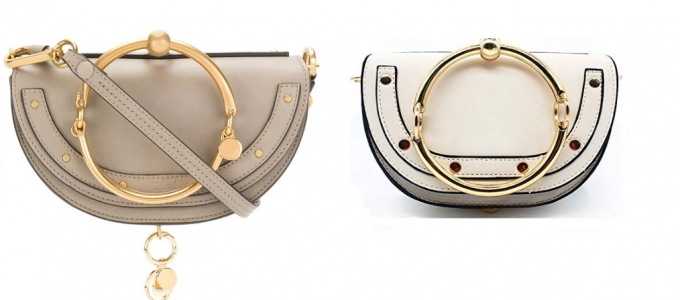 Beige CHLOE Nile Bracelet Mini Bag ($1,345) HERE (US&UK) | CHLOE Bag Look-Alikes HERE (UK) & HERE (US)

Grey CHLOE Faye Medium Bag ($1,950) HERE (US&UK) | CHLOE Bag Dupes HERE (UK) & HERE (US)
Read Next: 6 Of The Best Chanel Look Alike Bags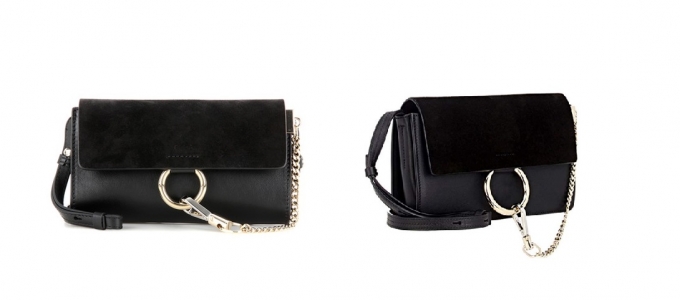 Black CHLOE Faye Mini Bag ($795) HERE (US&UK) | CHLOE Bag Look-Alikes HERE (UK) & HERE (US)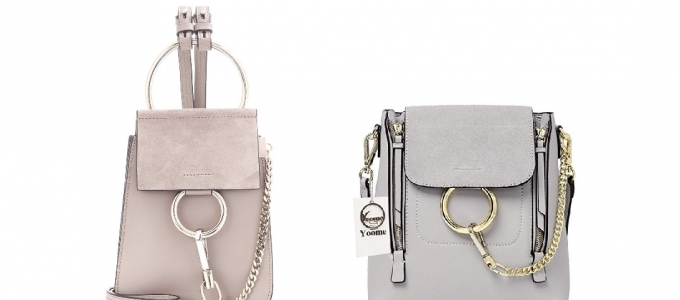 Grey CHLOE Faye Small Backpack ($890) HERE (US&UK) | CHLOE Backpack Dupe HERE (US)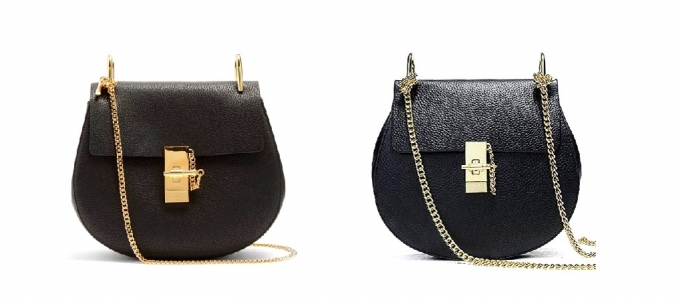 Black CHLOE Drew Leather Bag ($1,650) HERE (US&UK) | CHLOE Bag Dupes HERE (UK) & HERE (US)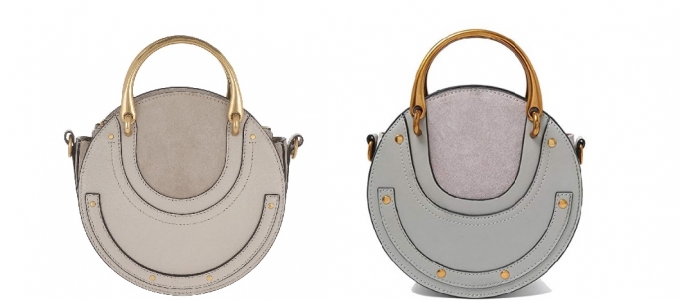 CHLOE Pixie Leather Bag ($1,550) HERE (US&UK) | CHLOE Bag Dupe HERE (US)
Related: Incredible Chloe Tess Bag Dupes You Can Get Under $50!
The Chloe Bag History
Founded in 1952 as a Parisian house by the Egyptian founder Gaby Aghion, Chloe was the first brand to introduce high-fashion ready-to-wear line. However, it wasn't until the early 2000s, when McCartney's assistant, Phoebe Philo took over as a creative director and branched Chloe into the world of handbags, shoes and other small leather accessories. Thus, in spring 2005, the Chloe Paddington was introduced and sold out. With a giant padlock, the bag became a 'must-have' item to every middle-class fashionista, willing to max out her credit card in the name of the greater fashion. Since then, a number of other bags achieved the 'it bag' status. There was the Gladys in 2006, the Chloe Bay bag in 2007, the Sally in 2009 and the rest is history as they say.
Modern-day Chloe Bags Range
The Drew. The upscale 70's glamour personified small Drew bag is the perfect easy-to-wear crossbody that will make any outfit stand out, especially an all-black one! From work to a fancy night out, each season Chloe comes up with different style, fabric and colour combinations. From dark brown and black to blight yellow and pink, there's a colour for every occasion and taste. What's even better, every Drew piece is finished with shiny, jewellery-inspired gold tone chain shoulder strap and twist-lock fastening.
SHOP the Chloe Drew Collection on My Theresa and Net-a-Porter.
The Faye. Smooth front flap with a subtle embossed logo and a glam rock attached chain with a circular ring. How can one not fall in love with it? The accordion-shaped style allows you to carry it like a clutch. The suede clap contrasted against smooth leather makes the Faye bag the perfect finish to an autumnal outfit. You can choose between brown, black and grey colour variations to compliment your everyday fall look.
SHOP the Faye Collection on Harrods and Vestiare Collective.
The Nile. The bag was first introduced in the French maison's Spring 2017 collection and since then has taken the fashion world by storm. It was even named the hottest 'It' bag of 2017! Mixing Parisian chic vibe and classic equestrian allure, it comes available in three different sizes – minaudiere, small and medium. Naturally, the most notable component is the large bracelet top-handle in gold. You can also wear the Nile bag across the body or long-shoulder.
SHOP the Nile Collection on My Theresa and Net-a-Porter.
The Pixie. The Pixie creation was the last hit bag, designed by Waight Keller for FW17 before stepping down in March. The Pixie bag is an evolved version of the Nile. The new version is updated with a set of rounded metal handles and longer leather strap. It is a mixture of suede and leather with a disc-inspired design. You can choose from rainbow colours for a spring/summer look or darker bordeaux combinations for your fall outfits.
SHOP the Chloe Pixie Collection on Farfetch.
Each Chloe handbag is a unique piece of art and is sure to make every outfit stand out but not everyone can enjoy the luxury of getting their hands on this 'it' bag. Gladly, the average folks will always have the option to turn to their favourite high-street brands and get a very decent lookalike version of the iconic designer. What's even better, nowadays your dream bag could be just a click and $4.95 delivery away. Or you can also save from delivery and choose one of the Chloe bag look-alikes I've included at the start of the post!
Do you own a Chloe bag?
What's your opinion on the Chloe bag dupes?
Psst! Check out the designer dupes category for more dupes and look alikes of your favourite designers!
YOU MIGHT ALSO ENJOY:
6 Of The Best Affordable Gucci Bag Dupes
The Ultimate Guide To Bulgari Serpenti Bags Dupes
High-Quality Genuine Leather Hermes Bags Dupes
These Are The Best Burberry Scarf Dupes Under 100!
This post contains affiliate links.