As much I enjoy writing about beautiful high heel sandals and boots, there is nothing more comfortable and classic than a ballerina flat. Speaking of classic ballerinas, there is always a certain style that comes to mind! If you haven't figured it out yet I'm talking about the two-toned flats by Chanel.
This classic ballerina flat comes in a range of colours and styles, yet the winner seems to be the black and beige version. Perhaps Coco Chanel would style it with a pencil skirt and a suit blazer but nowadays you can slip-on the classic flats with everything. You can have a chill walk in the park or wear them on your casual Fridays in the office.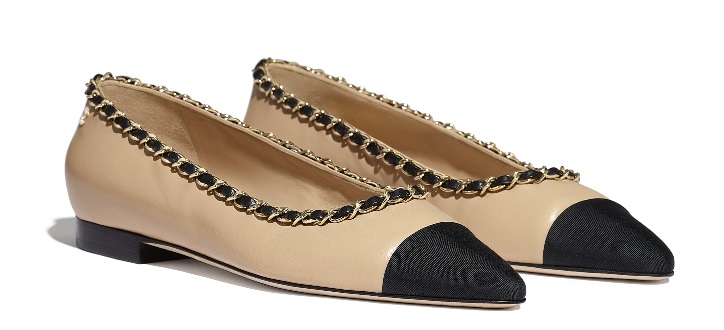 Chanel Beige & Black Ballerinas HERE | $950
Of course, these Chanel ballerinas come at a price. Depending on the style, you'll be looking to pay anything between $750 and $950. If you can't justify spending that amount of money on a pair of flats, then you'll find this post more than helpful.
Ahead, you'll see all of the Chanel two-toned ballerina flats look-alikes I managed to find online. These alternatives might not look exactly like the designer flats but they are a lot more affordable! Predominantly, you'll see the classic nude and black styles, however, there are some colourful options too!
Chanel Ballerina Flats Look-Alikes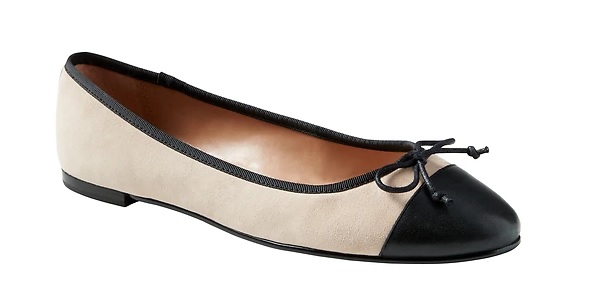 Banana Republic Robin Almond-Toe Ballet Flat | $35
These ballerina flats from Banana Republic are a customer's favourite and no wonder why. Look at the beautiful rounded, almond-toe and contrasting beige suede. Yes, these Chanel ballerina look-alikes are made from genuine leather and suede materials. What's more – they are currently discounted at $35! If you don't fancy these two-toned flats, there is also a completely black version!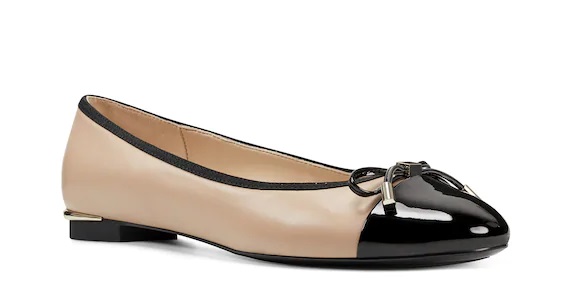 Nine West Synthia Genuine Leather Ballet Flats | $75
Kohl's also offers a great alternative to the Chanel flats. These two-toned ballerinas come in the signature beige and black combination. With a cap toe and bow detail, you'll be paying slightly more than the previous designer look-alikes. Yet, you'll be getting a genuine leather pair of shoes. This will give you peace of mind when the weather is not that dry. Moreover, there is an all-black version here!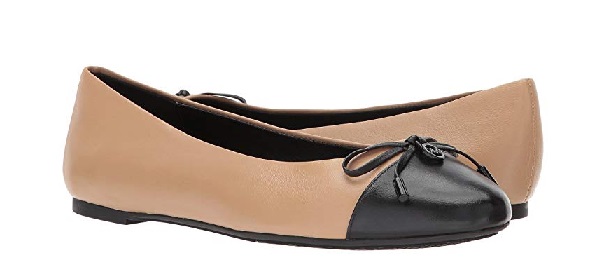 Michael Michael Kors Melody Toe Cap | $50
Another affordable black and beige Chanel look-alike can be found on Zappos by Michael Kors. Quite shockingly, the flats are not only genuine leather but also currently selling at $50! Customers say they are extremely comfortable and well-designed. Thus, you can slip them on with your favourite jeans, trousers or even a pencil skirt!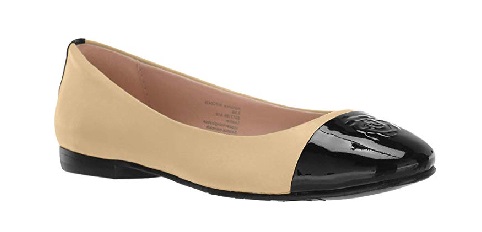 Chanel Two-Toned Ballerina Flats Look-Alikes HERE (UK) & HERE (US)
Gladly, Amazon also offers look-alikes of the classic Chanel ballerinas. Depending on the size and colour, you'll be paying a different price. Still, even the most expensive styles will be cheaper than the original designer flats. These Chanel alternatives are made from genuine leather and have a shiny cap-toe design.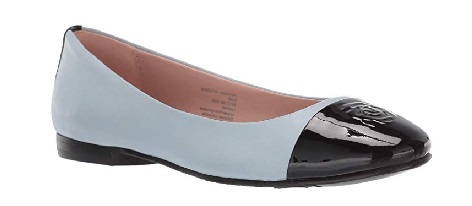 Colourful Chanel Two-Toned Ballerina Flats Look-Alikes HERE (UK) & HERE (US)
Of course, there is some good news for all of you who are looking for something a bit more colourful! Instead of the classic two-toned ballerinas, you can opt for blue, white, and even animal printed designs!
What do you think of these Chanel two-toned ballerina look-alikes?
Images Sources: Banana Republic, Kohl's, Amazon, Chanel, Zappos
YOU MIGHT ALSO ENJOY:
Chloe Ballet Flats Look-Alikes Under $100
Chanel Espadrilles Dupes That Rival The Original
Valentino Rockstud Ballerina Dupes | Steal The Real
Chanel Slingback Dupes – The Only Guide You'll Need!