Yes, I have prepared another Celine dupe post for you! This time, I'm going to try to save you a couple of thousand by showing you the best Celine Trapeze bag alternatives on the market!
When Phoebe Philo was appointed as the creative director of Celine back in 2008, nobody knew how many masterpieces she would create! Over the years, we've seen the Luggage, Trio, Belt and Box bags making headlines as 'must-haves'. Yet, there is another tote that has been claiming fashion victims ever since its debut in 2010!
The bag in question?!
The Celine Trapeze!
If you're looking to make an investment, then Trapeze is worth it. With its signature geometric wings and flap closure, it is still one of the most sought-after satchels. Available in three main sizes – small, medium and large – you can also opt for one, two or tricolour styles.
However, as this is a designer accessory, it comes with a hefty price tag. You could pay anything from $700 to above $2,000. I know this is not affordable for most fashionistas out there. Thus, I went ahead and searched for the best Celine Trapeze bag alternatives! Scroll down to find out where you can get an affordable look-alike of your dream designer satchel.
Tricolour Celine Trapeze Bag Alternatives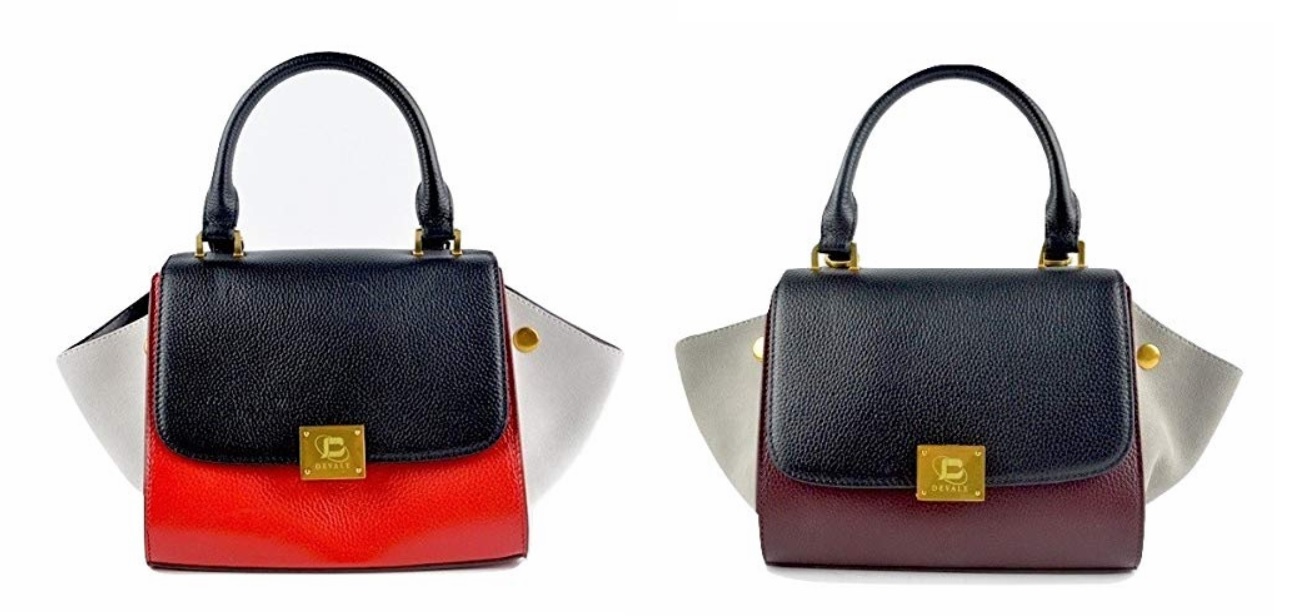 Tricolour Celine Trapeze Bag Alternatives HERE & HERE
These stunning tricolour Celine Trapeze bag alternatives have a modern satchel design with three colours. You can opt for either of the above styles. The left bag is crafted from red and black leather and white suede wings. On the contrary, the right style has more of a deep wine colour.
Both designs feature gold-tone hardware accents like the Celine Trapeze. With expanded side wings and rolled top handle, these satchels are the perfect alternative to the designer bag. There are a couple of resellers on Amazon, selling these beauties for just under $140!
Two-colour Celine Trapeze Bag Look-Alikes
Two-colour Celine Trapeze Bag Look-Alikes HERE (+ more colours!)
Made from PU leather, these crossbody Celine Trapeze bag look-alikes can be yours for just $43! Unlike the previous alternatives, these satchels offer a two-colour design. What I find most attractive about these bags is the square lock feature. It looks like the one on the Chloe Drew bag, don't you think?! Moreover, it gives these Trapeze look-alikes a more modern twist. You can also choose from four colours – black, grey, brown or pink. Sadly, the size is falling more in the medium category. However, you can still fit all of your daily essentials and a bit extra!
Zac Posen Eartha Iconic Small Core Double Top Handle Bag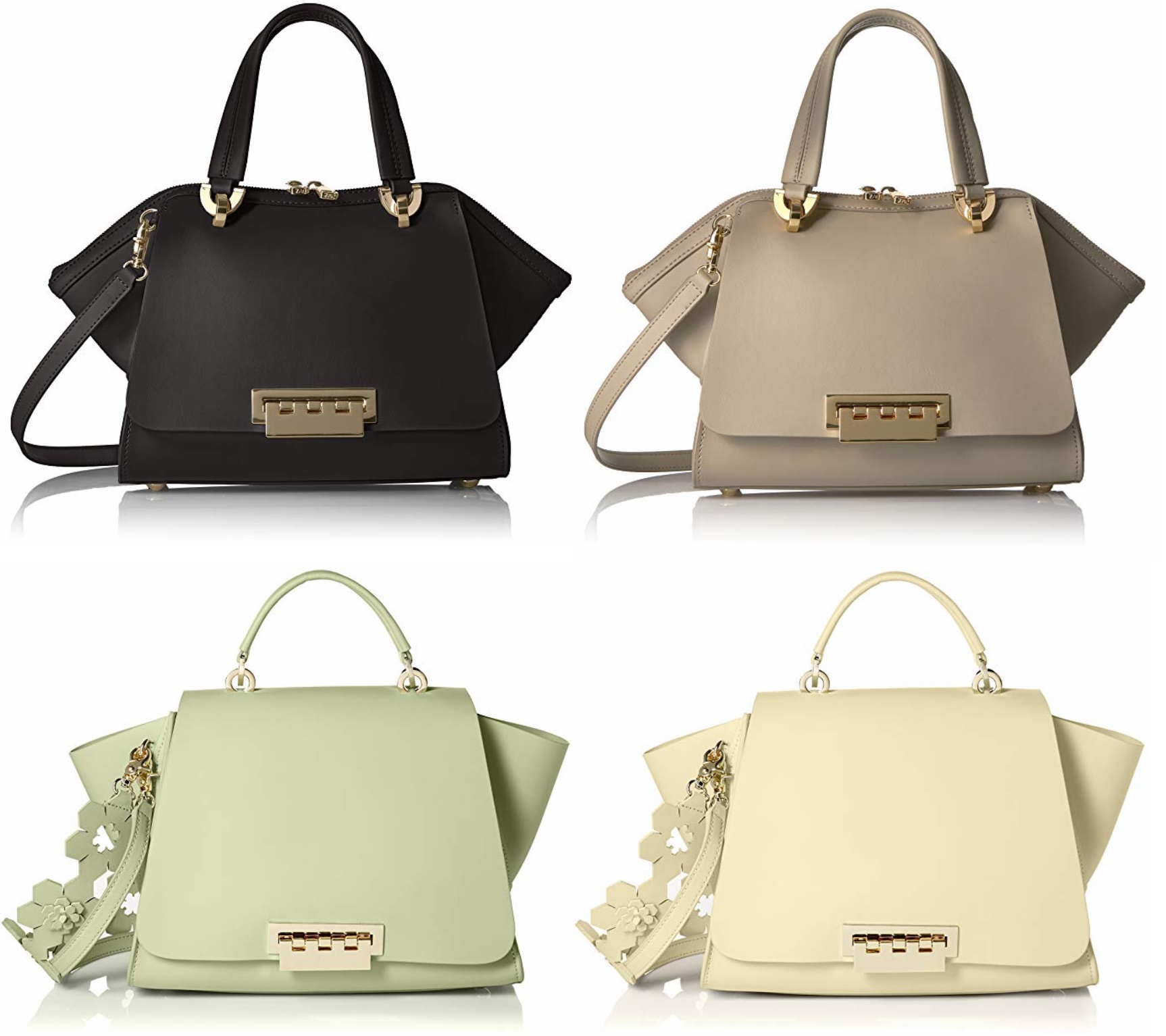 Zac Posen Eartha Bag HERE & HERE (US) | HERE, HERE & HERE (UK) (+ more colours!)
Related: The Best Celine Bags Dupes On The Market
Oh my! I literally couldn't close my mouth for a couple of minutes when I saw these stunning alternatives to the Celine Trapeze! They are designed by none other than the iconic Zac Posen. Honestly, I think I would much rather give $500 for one of these Trapeze look-alikes than the original Celine one!
Zac Posen offers plenty of colours to choose from. From darker tones, suitable for the office, to lighter ones – perfect for your spring and summer outfits. All satchels have the same design and size, apart from the leather strap. If you want a professional bag, then go for the plain strap. Otherwise, you can get the stunning alternative with floral motives!
LA'FESTIN Ladies Designer Leather Handbags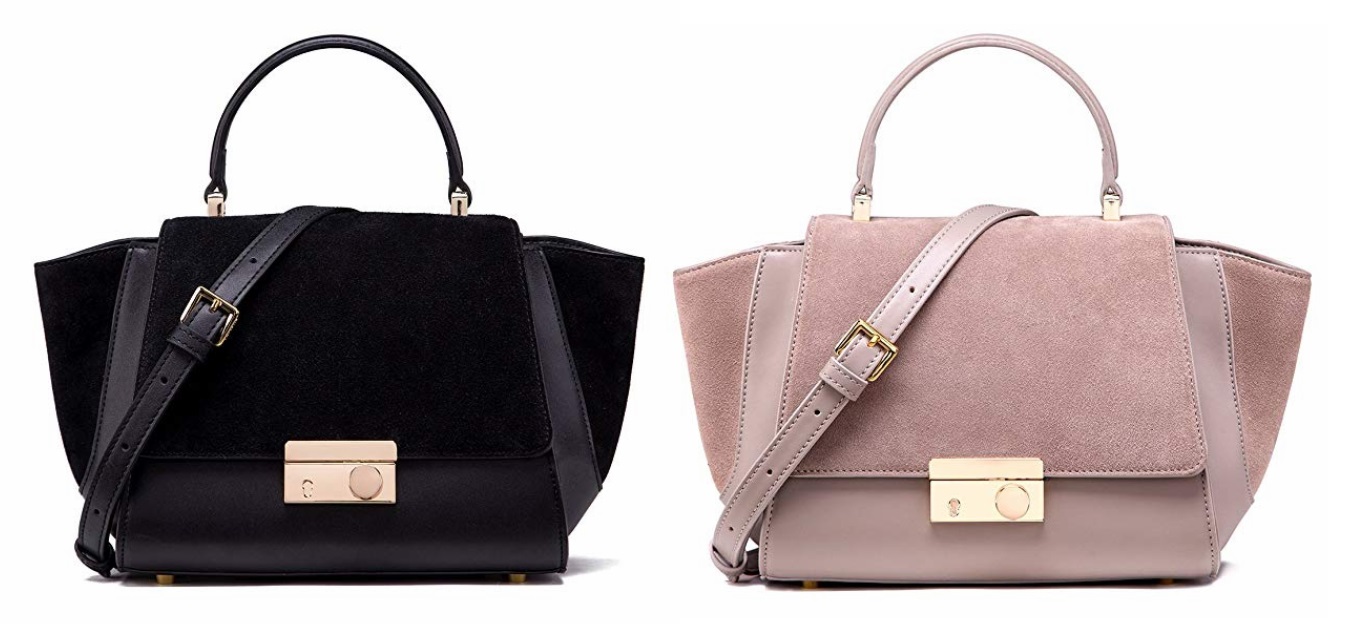 LA'FESTIN Ladies Designer Leather Handbags HERE
These lovely totes are offered by a brand called LA'FESTIN. I've featured bags from this company on the site not once or twice. Customers seem to love the quality of the products and are always leaving positive comments.
Right now, you can get one of these Celine Trapeze bag alternatives for just under $63. The price has been dropped from $188, so you'll be getting a 67% discount. Furthermore, you'll be buying a genuine leather handbag! I also like the suede details and the magnet buckle closure. Before purchasing, make sure to read the reviews and check out the product video! You can really see how gorgeous the tote is compared to the images.
Emini House Vintage Trapeze Bag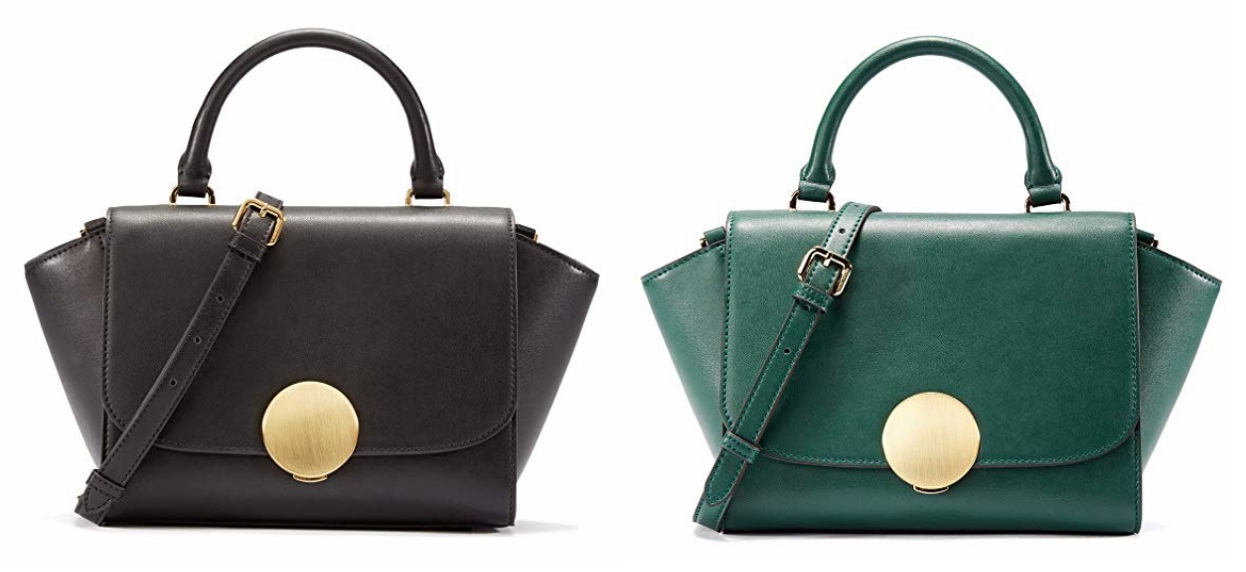 Emini House Vintage Trapeze Bag HERE
Although they have been described as medium-sized, I would say that these Trapeze alternatives fall in the small category. You can still fit plenty – iPad mini, phone, keys, etc. However, if you're looking for something more substantial for the office, then these totes won't cut it!
At the moment, the price tag says $37, which is pretty cheap for a leather handbag! Sadly, you don't have the option of two- or tricolour styles. Yet, the black, deep green and red colours are more than gorgeous! Moreover, the round buckle metal closure gives these totes a slightly antique vibe.
So, what do you think?
Would you opt for one of the above Celine Trapeze bag alternatives?
For more designer dupes, check out the main category or visit my Amazon shop page!
YOU MIGHT ALSO ENJOY:
Celine Box Bag Dupes | 9 Amazing Designer Alternatives
Prada Saffiano Look-Alikes | Luxury For Less
Celine Bamboo Alphabet Necklaces Dupes Under $15!
Mulberry Bayswater Dupes Under $60 | Save vs Splurge
Celine Luggage Tote Dupes | Luxury For Less