Although the Celine Knot bangle reminds a lot of the Tiffany Love Knot bracelet, it has its own unique features. Firstly, the knot is thicker and closed compared to the Tiffany one. Secondly, instead of closed design, the Celine bracelet is open at the back. Lastly, it is definitely cheaper! Actually, compared to Tiffany's, some could say it's even affordable. Still, not many can actually afford the Celine Knot bangle. The price tag is still around $300, if not even higher!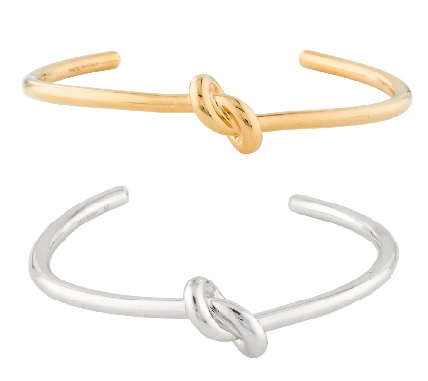 Extra Thin Celine Knot Bangles HERE | $300
Gladly, there are many affordable alternatives to the Celine bangle. Some of the bracelets even come in rose-gold and are priced at under $10! Apart from the many look-alikes, I also managed to find a beautiful dupe that I'm sure you're going to like. Just scroll ahead to check out the amazing alternatives I came across!
Celine Knot Bangle Alternatives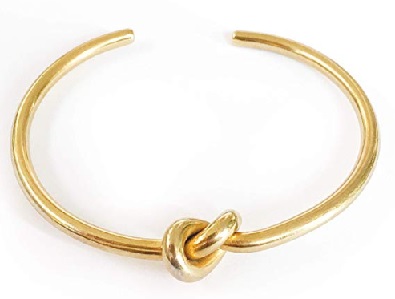 Gold Plated Celine Knot Bangle Dupe HERE (UK) & HERE (US)
Perhaps the most affordable Celine Knot bracelet dupe, you can buy it for under $20 from Amazon. It is gold-plated, thus you won't be getting the same quality as you would from the original knot bangle. Nevertheless, it is still an amazing alternative to the Celine bracelet. Also, customers have uploaded images of it alongside their reviews and it looks even more stunning!

Celine Knot Bangle Look-Alikes HERE
I also found these beautiful Celine Knot look-alikes, which are even cheaper than the dupe above. Best of all, you have the option to choose from gold, rose-gold and silver bangles. These bracelets remind more of the Tiffany Love Knot ones, yet are open at the back like the Celine bangle. Moreover, each one of these look-alikes can be adjusted, making them the perfect gift if you're unsure about the wrist size of the person!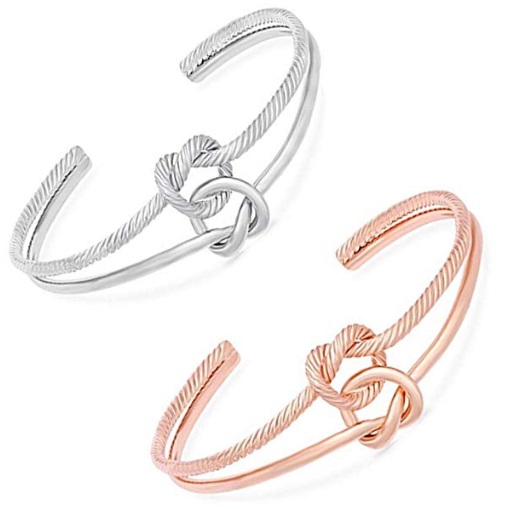 Reebooo Tie The Knot Bracelet HERE
Two designs in one? I say why not! A plain and twisted design in one bracelet for just $11. These stunning bangles are the perfect alternatives to the Celine Knot bracelet. You can opt for silver, gold or rose-gold plated bracelets.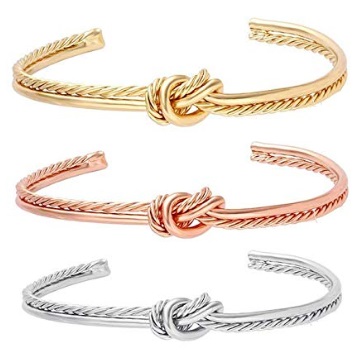 Celine Knot Bangle Alternatives HERE (UK) & HERE (US)
I came across another 2-in-1 design on Amazon and these bangles are even cheaper than the previous. Again, you can choose from gold, rose-gold and silver bracelets. These Celine bangle alternatives even come in a beautiful gift box, making them the perfect gift for your mom, sister or friend!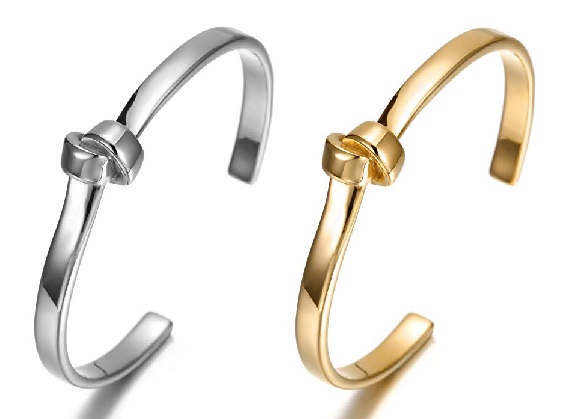 Wistic Love Knot Bangle Bracelet HERE (UK) & HERE (US)
These bangles do not quite look like the Celine Knot bracelet, yet, you could say they've been inspired by the expensive designer version. The thicker design is perfect if you want to wear your bracelet with a more formal outfit. Made from stainless steel, you can be assured that you are getting a quality product!
What do you think about these Celine Knot bangle alternatives?
Are they worth it or do you prefer splurging on the real thing?
Images Sources: Amazon, The RealReal
YOU MIGHT ALSO ENJOY:
Cartier Love Bracelet Dupes You Can Actually Afford!
Your Guide To The Best David Yurman Bracelet Dupes
Affordable Cartier Juste un Clou Bracelet Dupes
Tiffany Love Knot Dupes For WAY Less!
Cartier Juste un Clou Ring Dupes You Need To See!