A favourite of many celebrities and fashionistas, Cartier remains synonymous with luxury since 1847. I've already written a couple of post on Cartier's Love collection dupes. You can find them at the bottom of this post! Today, however, I'll be showing you the best Cartier Juste un Clou ring dupes!
The Juste un Clou collection was designed in 1971 by Aldo Cipullo. As with the rest of Cartier's collections, this one is also both sleek and functional. At first, the only available jewellery from the collection were the bracelets. French for 'Just a Nail', the Juste un Clou bracelet is a gracefully bent nail that wraps around the wrist.
Yet, it wasn't until 2012 when the famous jewellery brand introduced the Juste un Clou rings! Available in rose, yellow and white gold, the bent nail rings can add a touch of warmth and chicness to any outfit.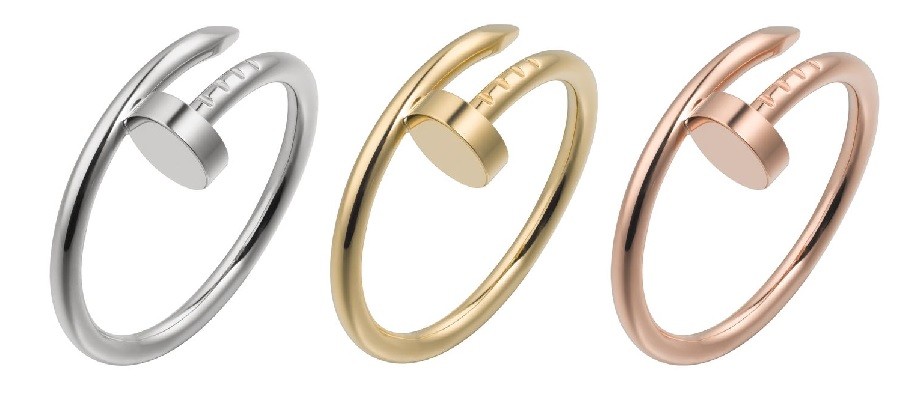 Cartier Juste un Clou Rings HERE | $1,330
The 'cheapest' ring styles you can get from the Juste un Clou collection are the thin 18kt ones! The thicker designs will cost you above $2,000 per ring. The recent additions to the collection include double-wrapped nail rings with 77 diamonds! However, this diamond ring has a price tag of above $10,000!
I know that can be 'slightly' expensive for the majority of people. I'm also guessing that you might be one of those people, otherwise, you won't be reading this post!
Well, I'm here to help! Ahead, the best Cartier Juste un Clou ring dupes you can get right now from Amazon!
Cartier Juste un Clou Rings Dupes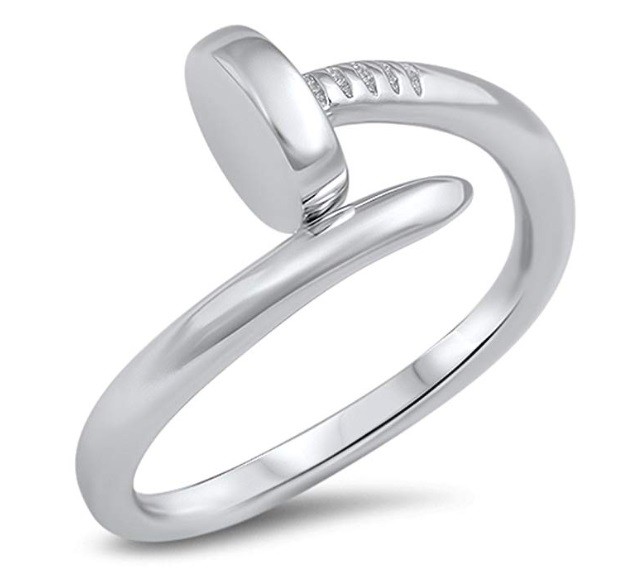 Silver Cartier Juste un Clou Ring Dupes HERE (UK) & HERE (US)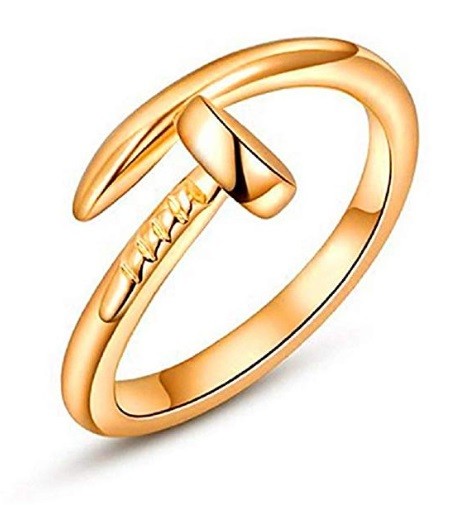 Gold Cartier Juste un Clou Ring Dupes HERE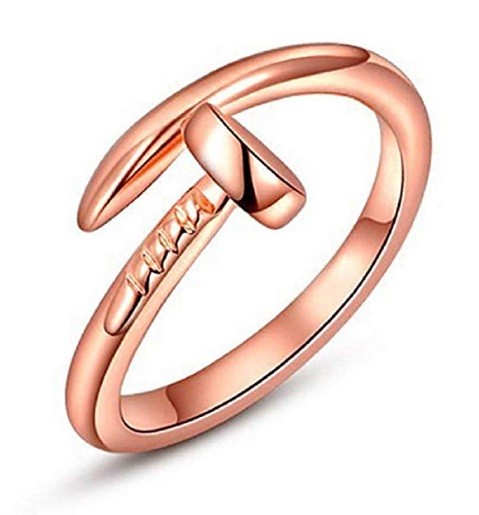 Rose Gold Cartier Juste un Clou Ring Dupes HERE (UK) & HERE (US)
Related: Incredible Cartier Love Rings Dupes | Cartier Dupes
Believe me, it was difficult to find high-quality Cartier Juste un Clou ring dupes. Yet, I did manage to discover some beautiful alternatives to the expensive designer jewellery!
Not only are they extremely similar to the original Cartier rings but they couldn't be any more affordable. For under $16 you can get a genuine sterling silver ring! Moreover, it comes with a gift box, making it the perfect present for a birthday or another special occasion!
The gold and rose gold Cartier dupes also come in a gift box. Unfortunately, I can't confirm whether or not the quality is as good as the silver alternative. However, the majority of customers are quite pleased with their rings.
Furthermore, one thing I've noticed is the lack of real pictures of the gold styles! You don't need an eagle eye to notice that the pictures of the gold and rose gold rings look more like drawings. Thus, I won't recommend buying them.
Yet, if you really want to get one of the gold Cartier Juste un Clou dupes, then go for it. In case you're not happy with the quality, just use the free returns policy by Amazon.
What do you think about these Cartier Juste un Clou ring dupes?
YOU MIGHT ALSO ENJOY:
Your Guide To The Cartier Love Collection Dupes
Celine Bamboo Alphabet Necklaces Dupes Under $15!
Your Guide To The Best David Yurman Bracelet Dupes
The Best Tiffany T Bracelet Dupes That Rival The Real One