Is there a more classic trench coat than the Burberry one?! Of course, Burberry has a lot of different designs to offer but the classic style is present. You can easily sport a Burberry trench by the ever-recognizable Burberry check! The signature combination of camel, ivory, red and black, is used to line the trench coats and scarves since the 1920s. One of the many trench coats with the Burberry check is the Kensington Heritage!
Initially, the trench was designed for officers but gained popularity by film stars, artists and royalty. Nowadays, the Burberry coat is a style staple among the A-listers. From office tailoring to decadent evening ensembles, the trench coat can also be paired with off-duty denim and cashmere. Moreover, it is the perfect garment for the in-between seasons. The coat's versatility is also loved by many celebrities such as Rosie Huntington-Whiteley and Cara Delevingne.
Crafted by using gabardine, a tough and hard-wearing fabric invented by Thomas Burberry in 1879, each trench coat takes approximately three weeks to make. Hence, the price tag of nearly $2,000!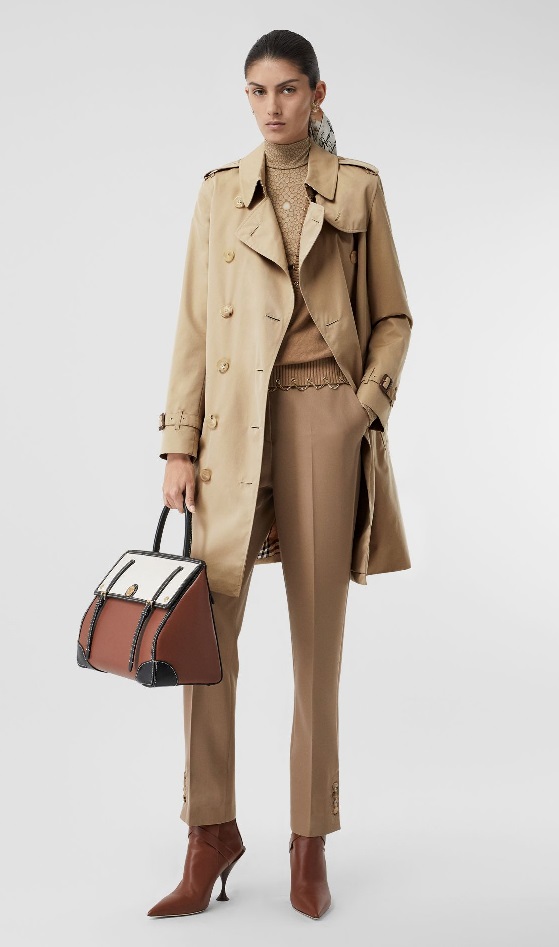 Burberry Kensington Heritage Trench Coat HERE | $1,990
If you're not an A-lister or simply can't afford to buy a Burberry trench, there is no reason to give up on your dream of owning one!
You can easily opt for a look-alike of the designer's version. Gladly, there are many out there. Thus, I went online to do a search and found some stunning Burberry Kensington trench coat alternatives. The quality is not only amazing but the price tags are definitely more budget-friendly!
Burberry Kensington Trench Coat Alternatives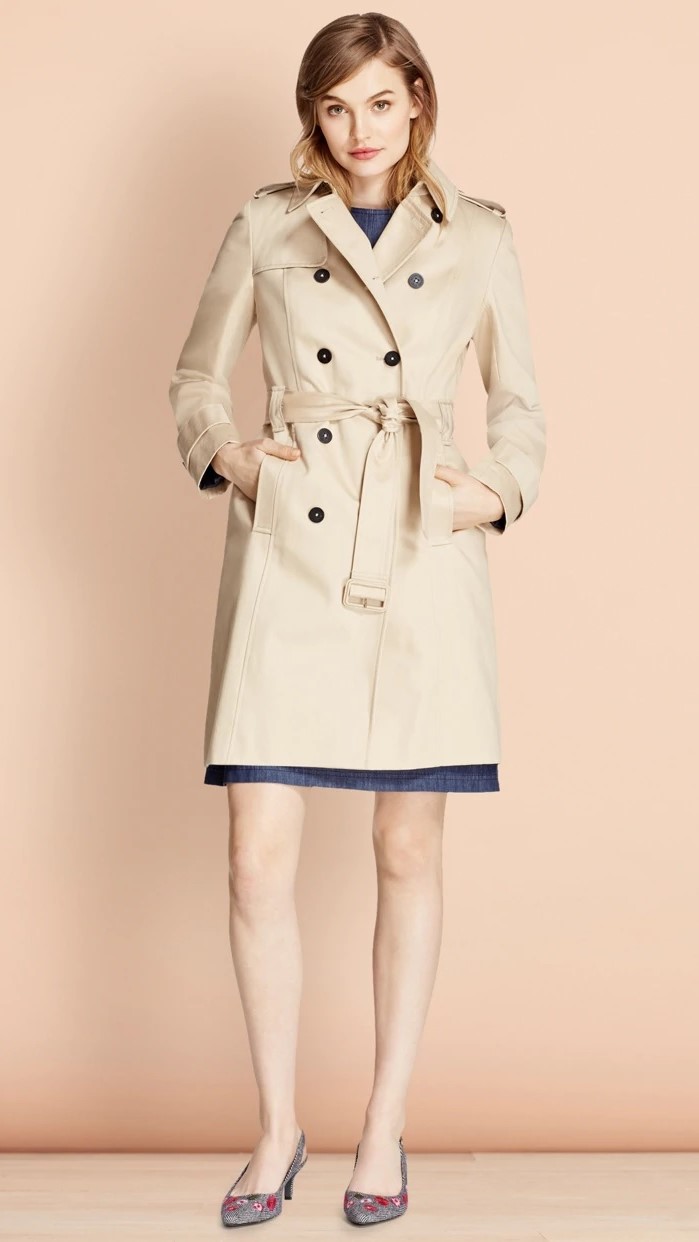 Burberry Kensington Trench Coat Alternative by Brooks Brothers HERE
I stumbled upon this amazing alternative to the Burberry Kensington trench coat by Brooks Brothers! It will cost you just above $220 but this is still far less than the designer version. If anything, you'll be investing in this double-breasted trench as it is truly timeless. Moreover, it's crafted from durable 100% cotton twill! Also, all of the Burberry classic details are present: epaulettes, a gun flap at the shoulder and a back storm flap.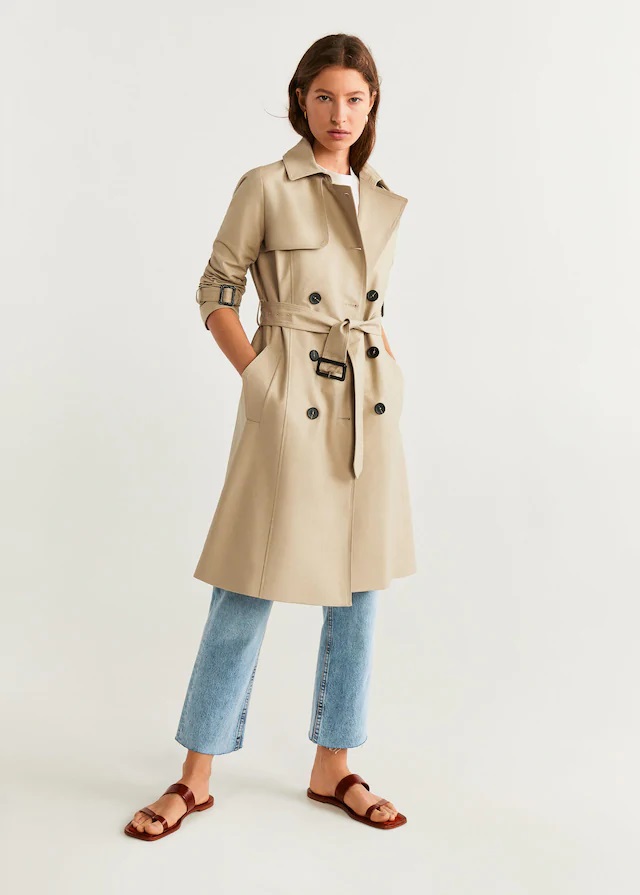 Mango Belt Trench Coat HERE
Mango is one of my favourite retailers to buy clothes from. The quality of the items is absolutely amazing. Also, the price you're paying for that quality is unbeatable. Well, Mango once again didn't disappoint me with the offerings! I came across this beige trench coat. For just $120 you can buy this coat instead of spending nearly $2,000 for the Burberry Kensington trench!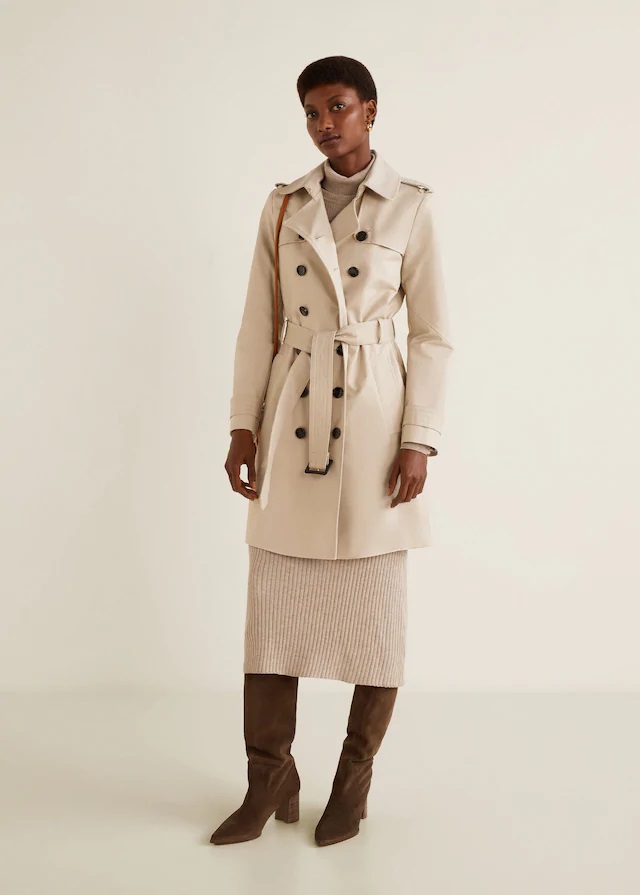 Another Burberry Double-Breasted Trench Coat Alternative by Mango HERE
Yet another Burberry Kensington trench coat alternative by Mango! With its midi and double button designs, it can easily look like a Burberry design. Sadly, it's no longer available but it hasn't been removed from the website. Still, you can opt to get a notification to see if your size will be in stock anytime soon.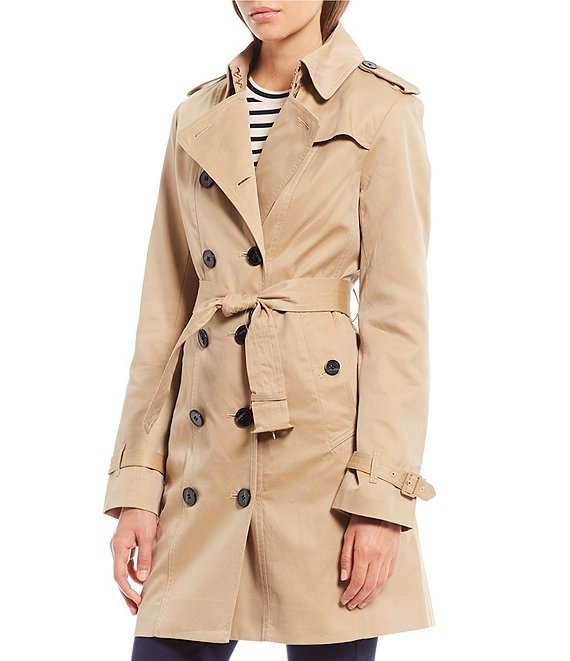 Dillard's Classic Trench Jacket HERE
Dillard's also has an affordable alternative to the Burberry trench. Currently, it's selling for $179 and has amazing reviews. Although it doesn't look as structured as the other Burberry trench look-alikes, it's still a high-quality coat. You can wear it over your favourite t-shirt or a jumper!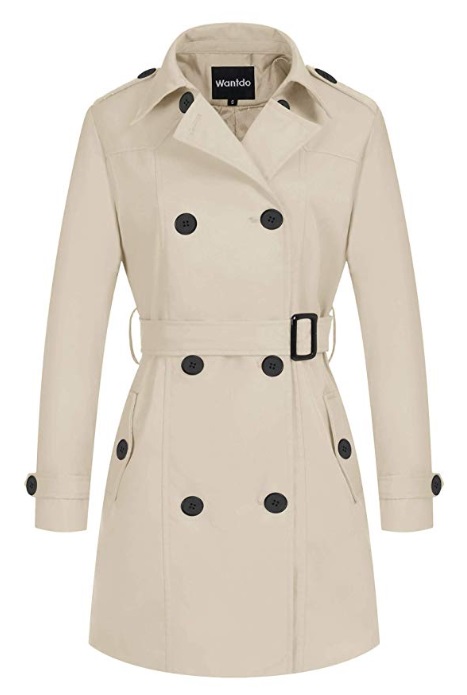 Burberry Kensington Trench Coat Alternatives HERE
As always, I had to also check Amazon if there were any Burberry Kensington inspired trench coats. Sadly, there weren't. However, I did find some surprisingly low-priced double-breasted trench coats. Currently, the price tag is just $54 and you can choose from a variety of colours. Apart from the obvious beige colour, you can also opt for green, pink, black, red and many more. Although it's not made from cotton, customers actually love the design!
I hope you've found a winner among all of these Burberry Kensington trench coat look-alikes!
Yes, they are not Burberry and the signature designer check is not present. Yet, if you can't afford to spend $2,000, there are some great alternatives!
Which of these Burberry Kensington trench coat look-alikes is your favourite?
Images Sources: Amazon, Dillard's, Burberry, Mango, Brooks Brothers
YOU MIGHT ALSO ENJOY:
Balmain Blazer Dupes You Need To Check Out
Amazing Louis Vuitton Belt Dupes From $10!
Gucci Belt Dupes Worth Checking Out!
Stunning Alexander McQueen Oversized Sneakers Dupes