Take a Chelsea boot, do some mix and match magical designer secrets and you get the Jensen boot! Yes, Acne certainly knows how to make a style that was almost completely forgotten to something that every fashionista is on a waiting list to get a pair.
I mean what's not to like about the Jensen?! Crafted with a pointed toe and a metal accent, Acne Studios' turned the classic Chelsea boot into the modern chic Jensen boot.
What I like about these leather ankle boots is the pointy shape with metal accent and low heel. Personally, whenever I see a low heel ankle boot, I presume it's for casual daily outfits. Yet, Acne's take on it with their metal accent changes the game completely! The metal accent delivers a whole new impression of the ankle boot. It is no longer casual, it's actually chic and sleek – perfect for both daily or night ootds!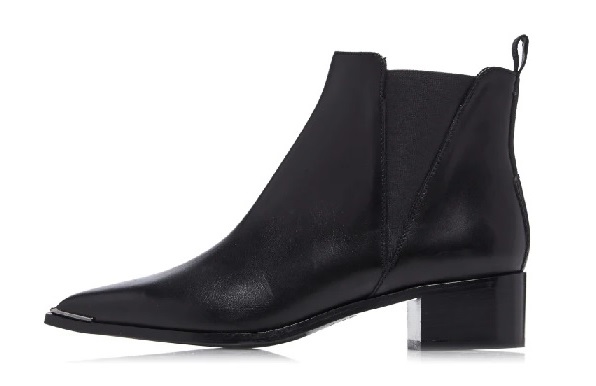 Acne Studios Jensen Leather Chelsea Boots HERE | $450
What I don't like, though, it's the hefty price tag! Well, compared to other luxury fashion brands, it's in the middle. Still, it's not very budget-friendly, so you might have thought of getting an affordable alternative.
Well, surprise, this is the right place for you!
Ahead, you'll find the absolute best Acne Studios Jensen boots dupes!
Acne Studios Jensen Ankle Boots Dupes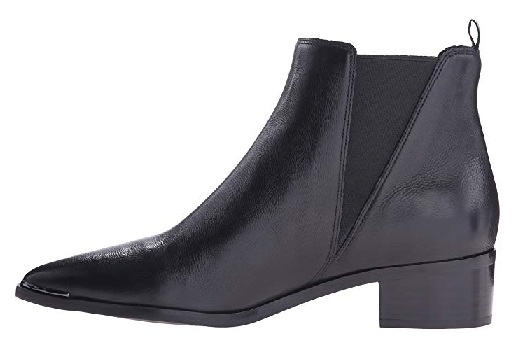 Black Acne Studios Jensen Ankle Boots Dupes HERE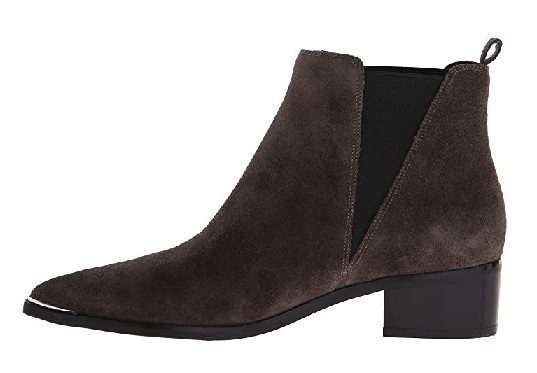 Brown Acne Studios Jensen Suede Ankle Boots Dupes HERE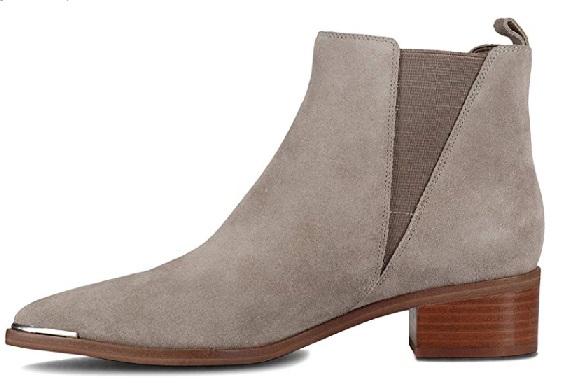 Brown Acne Studios Jensen Suede Ankle Boots Dupes HERE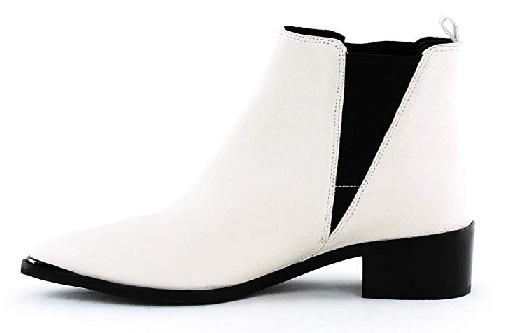 Acne Studios Jensen Boots Dupes HERE (+ more colours!)
Read next: Affordable Givenchy Studded Boots Look-Alikes
I discovered all of these amazing Acne Studios Jensen boots dupes on my favourite place – Amazon! I swear you can find pretty much everything there if you look hard enough. Actually, sometimes you don't have to do that either. Sometimes, what you're looking for just pops in front of you as a suggestion based on your previous search!
Well, if you haven't come across these stunning alternatives to the Jensen boots, then I highly urge to take a good look at them. They are absolutely spot on, don't you think?
There are plenty of other colours to choose from but I decided to include the most versatile ones. Nevertheless, you can still check out the snake print versions as well!
These chic Jensen alternatives can be quite pricey. It all depends on the style and shoe size, thus, you'll be looking at a price range from $72 to $326. I know that might not be very affordable but these boots are made from genuine leather. Also, you'll still be saving at least 100!
Goertz Another A Chelsea-Boots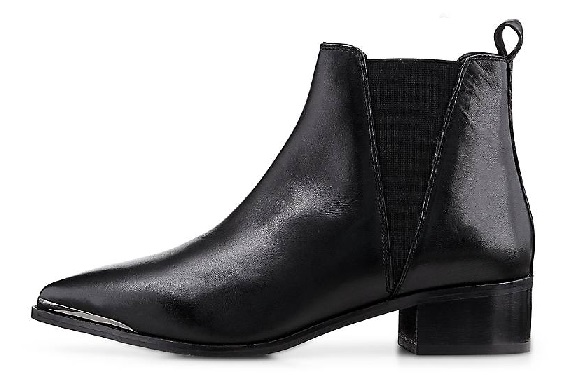 Goertz Another A Chelsea-Boots HERE
The German retailer Goertz also offers a beautiful Acne Jensen look-alike. The shape, the heel, the metal detail – everything is present to make this bootie the perfect dupe. These Chelsea boots are definitely more affordable. The price tag at the moment is set at slightly under 100 Euros. Moreover, you are still buying a genuine leather product, so investing in these beauties is a must!
Cole Haan Marinne Leather Ankle Boots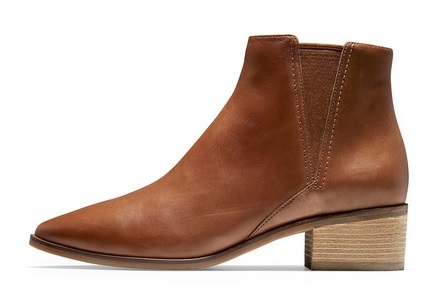 Cole Haan Marinne Leather Ankle Boots HERE
I found this brown leather version of the Jensen boots on Nordstrom Rack and at the moment you can get nearly 50% off! So, you can buy these Acne alternatives for just $130. If somehow you missed this information – they are leather folks! Can't beat a price like this for this quality. Sadly, the metal detail is missing on the toe. However, they are still one of the best Jensen look-alikes I've seen online!
Marc Fisher Yale Chelsea Bootie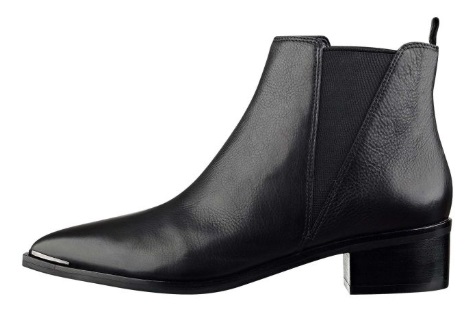 Marc Fisher Yale Chelsea Bootie HERE
Yes, these Marc Fisher booties are just spot on! You won't find a better Jensen dupe out there. Of course, they are not exactly budget-friendly, yet you do get them in genuine leather. The asking price is $179. Expensive, for sure, but you can still save more than $200!
I absolutely love the Jensen ankle boots. They are chic, elegant and versatile. You can wear them from day to night without putting much thinking as to what to style them with. Jeans, skirts, dresses – they all work with the Jensen!
Of course, you'll have to pay $450 per pair if you want to make the part of your wardrobe. I know that is not very budget-friendly!
Thus, I'm hoping that you've found something that you like from the various Jensen boots dupes in this post.
Have you stumbled across any more Acne Studios Jensen boots look-alikes?
Images Sources: Amazon, Moda  Operandi, Goerzt, NordstromRack, Marc Fisher
YOU MIGHT ALSO ENJOY:
Chloe Susanna Boots Dupes You Need To See
Chanel Espadrilles Dupes That Rival The Original
The Best Gucci Princetown Loafers Dupes You Need ASAP!
Stunning Alexander McQueen Oversized Sneakers Dupes
Chloe Ballet Flats Look-Alikes Under $100